Strategic Plan
The Lone Star College Foundation has embarked on a strategic planning process to develop a new and comprehensive strategic plan that will move the Foundation to the next level of excellence.
Strategic Planning Process
This website will provide information on the progress of the strategic planning process to the Foundation & College community. Our aim is to:
Be inclusive and transparent, engaging the Foundationís donors, board of directors, faculty, staff and administrators, trustees, and alumni
Respect and balance community input and leadership vision
Work within the Collegeís established organizational structures and culture of shared governance
At the conclusion of the process, the Foundation will have an aspirational strategic plan, with achievable goals and a detailed implementation plan that will help the Foundation focus on the long-term programmatic goals of the College.
The plan will also reflect the input of the entire community. To that end, the Foundation is working with Berkeley Research Group (BRG), to assist in the development of this plan. BRG is facilitating and supporting the process.
Three Phased Approach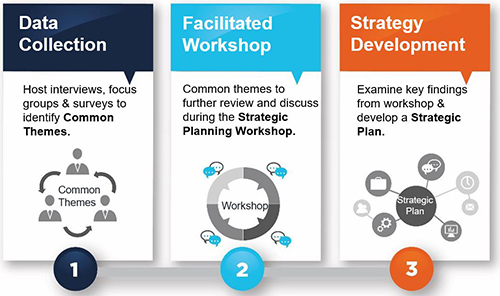 Timeline

Guiding Questions
What are the highest priority items that should be considered during the strategic planning process?

What are the most important goals for the Foundation over the next 5 years? Are there new/other directions the Foundation should pursue?

What are the most distinctive qualities of the Foundation that should be preserved/should not be changed?
Community Feedback Survey
The Foundation leadership is leadership is committed to ensuring that all voices are heard who wish to be a part of this process, an online survey is now open to gather additional feedback. The survey is anonymous and your responses will be received directly by our strategic planning consultants. To access this survey, please click the link below.
https://www.research.net/r/LSCF_Community
Thank you in advance for taking time to be a part of helping to shape our Foundation's future!