Mentorship Matters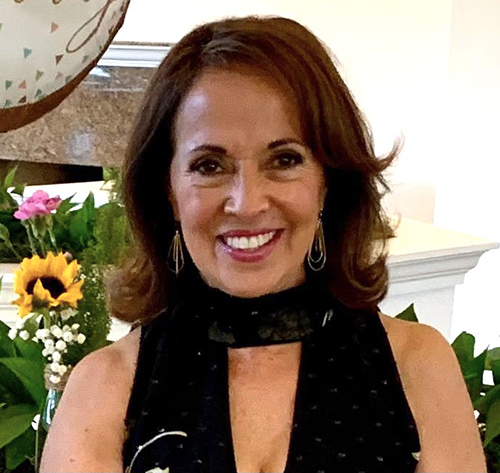 LSC Foundation scholarship donor Norma Camstra has always known that many hands are involved in a person's success, whether it be family, school, or a mentor guiding a person on their path to accomplishing their dreams.
Raised in a family of nine in Mexico City, Mexico, Norma worked for several years as a bilingual secretary while raising a family. When her American husband wanted to return home, they moved to The Woodlands where she was first introduced to Lone Star College. She said, "Several months after moving to The Woodlands, I received a flyer in the mail advertising LSC. It caught my attention and I decided to enroll in Medical Terminology courses, as I love everything having to do with medicine. I loved the campus and the opportunity they offered to young students as well as the continued education programs I was able to benefit from."
Having no college degree herself but through supporting her four daughters through their college educations, Norma understood how important it was to receive a quality, college education. "I decided to support students at LSC because I know the importance of education and the new opportunities it can provide to students' lives. For some of these students, it's hard to get the money to pay tuition, so donating to the LSC Foundation is important so they can get their Associate Degree.", she said.
It was while volunteering mentoring a student that Norma decided to work with LSC Foundation Executive Director Nicole Robinson Gauthier and Angela Mathew, the head of Project Mentor at Conroe ISD, to create an annual scholarship.
Camstra created a scholarship for graduating seniors of Conroe ISD's Project Mentor Program. The program pairs students with a mentor in the community to help steer the student through life with positive development. Conroe ISD is one of Lone Star College's largest feeder school districts and 18% of all Conroe ISD graduates enroll at one of LSC's seven campuses.
Although no longer part of the Conroe ISD mentor program, its graduates can still receive a guiding hand thanks to this scholarship. "I think it's important to have a mentor because they are the ones that hold us accountable to our goals. They are the ones to accept us how we are but at the same time, push us to be the best version of ourselves. Mentors also provide a different type of support system to help navigate different aspects of our lives, from education to careers to family life," said Norma.
As one Norma Camstra scholarship recipient said, "Thank you for supporting my future dreams and ambitions of furthering my education. It would not be possible without your generous support." It's a win-win situation for students since mentorships help prepare them for future success and scholarships help remove financial barriers. The student continued, "Without project mentor I would have less chances at receiving a higher education."
There are several ways community members can help LSC students succeed. To learn more about all the ways to give, CLICK HERE.