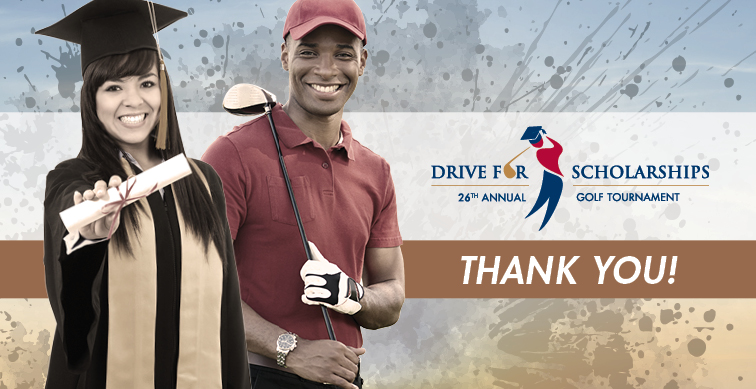 26

th

Annual Drive for Scholarships Golf Tournament is a Big Success!



Over 200 golfers gathered across two courses at The Woodlands Country Club on November 18th to raise $130,000 for LSC students! Proceeds from the tournament go towards student scholarships and programs at all seven college locations. A special thank you goes to this year's Golf Tournament Chair Todd Belcher from Unique Digital.

Gil Staley and Link Alander won the raffle for irons and a driver generously donated by Henry T. Brooks Investments. Ronnie Hale won a gift basket donated by Perry's Steakhouse and Northgate Country Club donated rounds of golf won by Jim Black and Freddie Brooks.

Awards for the Tournament course 1st Place Low Gross and 1st Place Low Net went to Caldwell Companies and Kirksey Architecture. 1st Place Low Gross awards at the Palmer course went to Partners Electrical Services, Xerox Business Solutions Southwest, and Freddie Brooks/HTS Consultants while 1st Place Low Net at the Palmer went to Team Rob Eissler, Texan Floor Service #2, and Blackmon Mooring.

"We would like to extend a huge thank you to our many sponsors and donors who made this tournament possible," says "Nicole Robinson Gauthier, Executive Director, Lone Star College Foundation. "Because of that support, the students of Lone Star College have the opportunity to work towards their dreams of an education and a career."
Visit the LSC Foundation page HERE to see photos from the Golf Tournament. The 2020 tournament date will be announced soon, and we hope to see everyone back again next year!