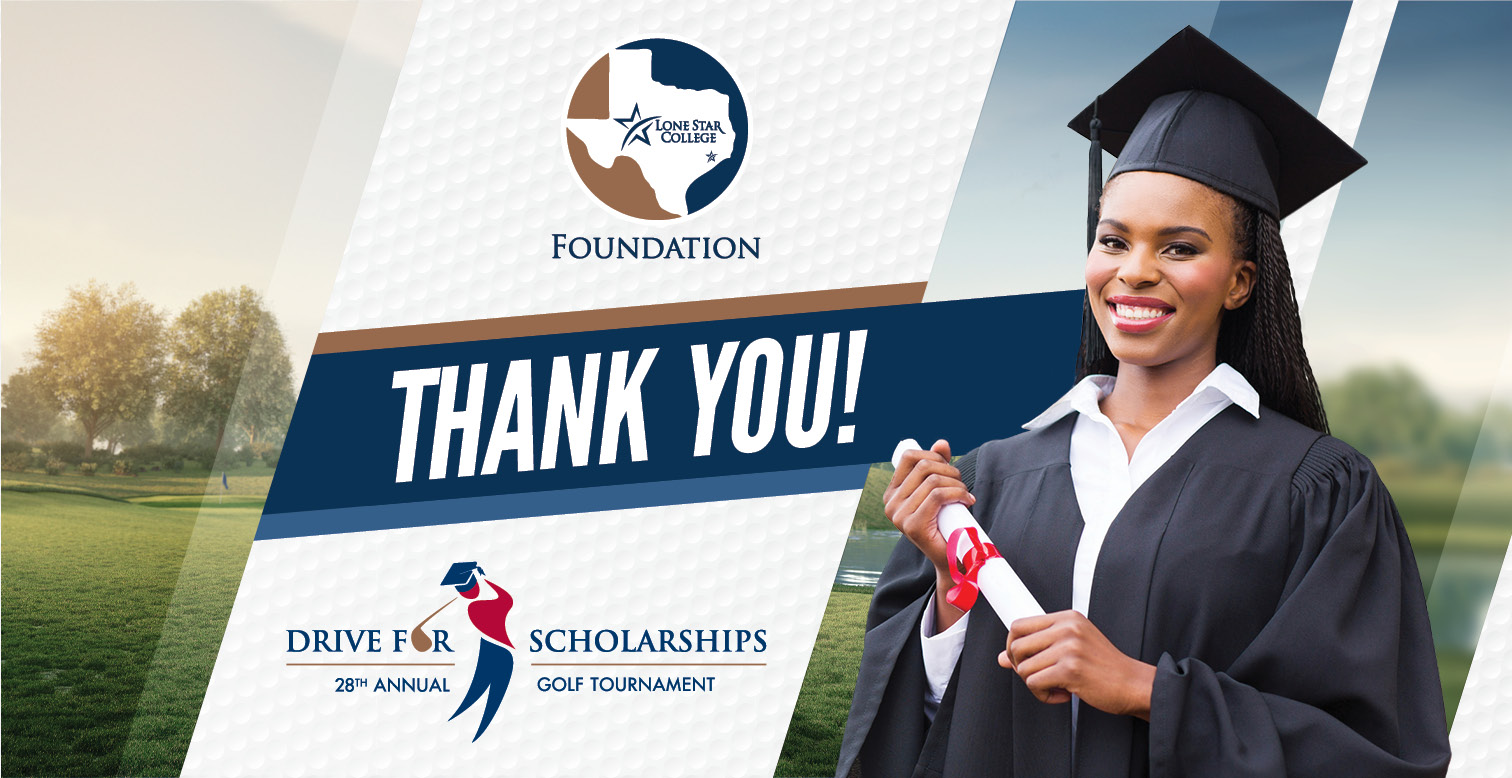 THANK YOU FOR HELPING OUR STUDENTS ACHIEVE THEIR DREAMS OF A COLLEGE EDUCATION AND A REWARDING CAREER!
On Monday, November 15th LSC Foundation hosted the 28th Annual Drive for Scholarships Golf Tournament in support of student scholarships at Lone Star College.
"We are thrilled to report that $143,000 was raised at the Drive for Scholarships Golf Tournament," says Nicole Robinson Gauthier, Executive Director, Lone Star College Foundation. "We are beyond grateful to the sponsors, underwriters and volunteers who made it all happen. We are so blessed to be part of a community that cares for and supports students and future workers."
For more information please email the Foundation Office or call 832.813.6592.