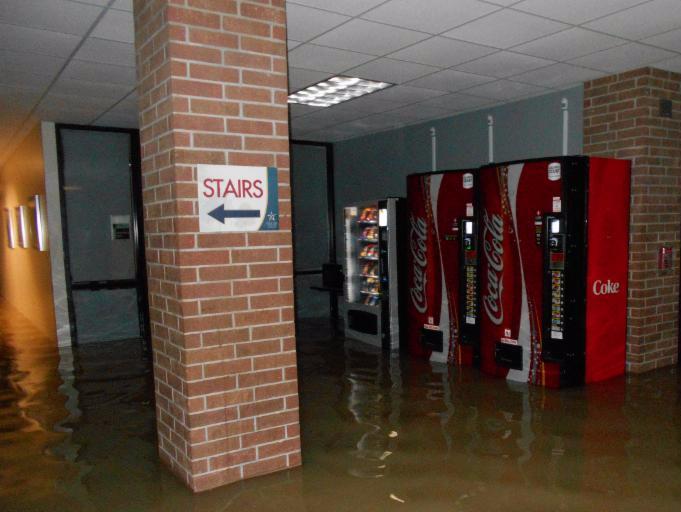 Flooding at LSC-Kingwood.
HURRICANE HARVEY RELIEF: $1 million donated to help students during aftermath
For many students, the unexpected expenses associated with Harvey put their continued education at risk. Many diverted money meant for textbooks and tuition to replacing their possessions. Others lost their only form of transportation to school in the floodwaters. Some lost everything. The leadership at Lone Star College worked tirelessly to get as many students as possible back on track to finish their education.
Aiding in that effort was a generous, anonymous donation of $1 million dollars given to Lone Star College Foundation to assist affected LSC students. Additional donations from the community and money from the Chancellor's discretionary fund helped full and part-time employees, as well as adjunct faculty. Within two weeks of submitting an online request for assistance, more than 200 employees and 1,800 students received relief checks ranging from $250 to $1,000 in round one of funding. These funds helped offset costs of car and home repairs; replace school supplies and essentials like food and clothing.
"We are so fortunate to have generous donors that not only value education, but also understand the challenges our student face, with or without a flood," said Foundation Executive Director Nicole Robinson Gauthier.