StarGala 2022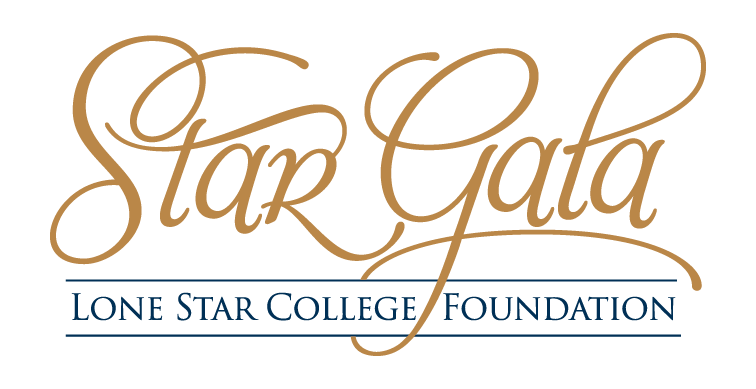 Thank you for supporting StarGala 2022!
Join us for an elegant evening of dinner, entertainment, dancing and auctions supporting student scholarships at Lone Star College! For information contact Susan Summers, CFRE, Director of Donor Relations at 832.813.6592 or Susan.Summers@LoneStar.edu.

SPONSORSHIP OPPORTUNITIES

PINNACLE $100,000
Onstage acknowledgment
Three premier tables for ten
Full-page program advertisement on inside front cover
Media release feature story and photo opportunity
Logo recognition on website, e-blasts and event screen
Fund a named endowment for four new scholarships or proceeds added to an existing endowment.

LEGACY $50,000
Two permier tables for ten
Full-page program advertisement on inside back cover
Recognition in media release
Logo recognition on website, e-blasts and event screen
Fund a named endowment for two new scholarships or proceeds added to an existing endowment

VISIONARY $25,000
Two permier tables for ten
Full-page program advertisement
Recognition in media release
Logo recognition on website, e-blasts and event screen
Fund a named endowment for one new scholarship or proceeds added to an existing endowment

CHAMPION $15,000
Two prominent tables for ten
Half-page program advertisement
Recognition in media release
Logo recognition on website, e-blasts and event screen

DREAM MAKER $10,000
Two prominent tables for ten
Quarter-page program advertisement
Recognition in media release
Logo recognition on website, e-blasts and event screen

SILVER STAR $5,000
Reserved table for ten
Eighth-page program advertisement
Listing on website, e-blasts and event screen

BRONZE STAR $2,500
Reserved seating for four
Logo advertisement in program
Listing on website, e-blasts and event screen

VIP SEATING $1,500
Reserved seating for two
Listing in program
Listing on website, e-blasts and event screen
UNDERWRITING OPPORTUNITIES
AUDIO/VISUAL $5,000
Four reserved seats
Logo recogntiion on signage and rotating on large event screen throughout evening
Quarter-page program advertisement
Listing on website, e-blasts and event screen

DECOR $5,000
Four reserved seats
Logo recogntiion on signage
Quarter-page program advertisement
Listing on website, e-blasts and event screen

ENTERTAINMENT $5,000
Four reserved seats
Logo recogntiion on stage signage
Quarter-page program advertisement
Listing on website, e-blasts and event screen

FLORAL $5,000
Four reserved seats
Logo recogntiion on tablescapes
Eighth-page program advertisement
Listing on website, e-blasts and event screen

INVITATIONS $3,000
Four reserved seats
Logo recogntiion on invitations mailed to emailed and mailed to total of 7,500
Eighth-page program advertisement
Listing on website, e-blasts and event screen

PROGRAMS $3,000
Four reserved seats
Logo recogntiion on back cover of program
Eighth-page program advertisement
Listing on website, e-blasts and event screen

WINE $3,000
Four reserved seats
Logo recogntiion on wine bottle tags at major sponsor tables
Eighth-page program advertisement
Listing on website, e-blasts and event screen

SIGNAGE $2,500
Four reserved seats
Eighth-page program advertisement
Listing on website, e-blasts and event screen