Foundation Welcomes New Board Members
On September 1 the LSCF started a new fiscal year with three new members and a newly elected executive board. Saul Valentin from Collaborate Architects begins his term as Chair, Michelle Wogan (Transwestern) as Vice Chair, Lynn LeBouef (Tomball Hospital Authority) as Treasurer and Danny Wilson from G2X Energy as Secretary. New members are Faisal Amin (Berkeley Research Group), Mario Coll III (Anadarko Petroleum), and Larry Franco from BBVA Compass Bank.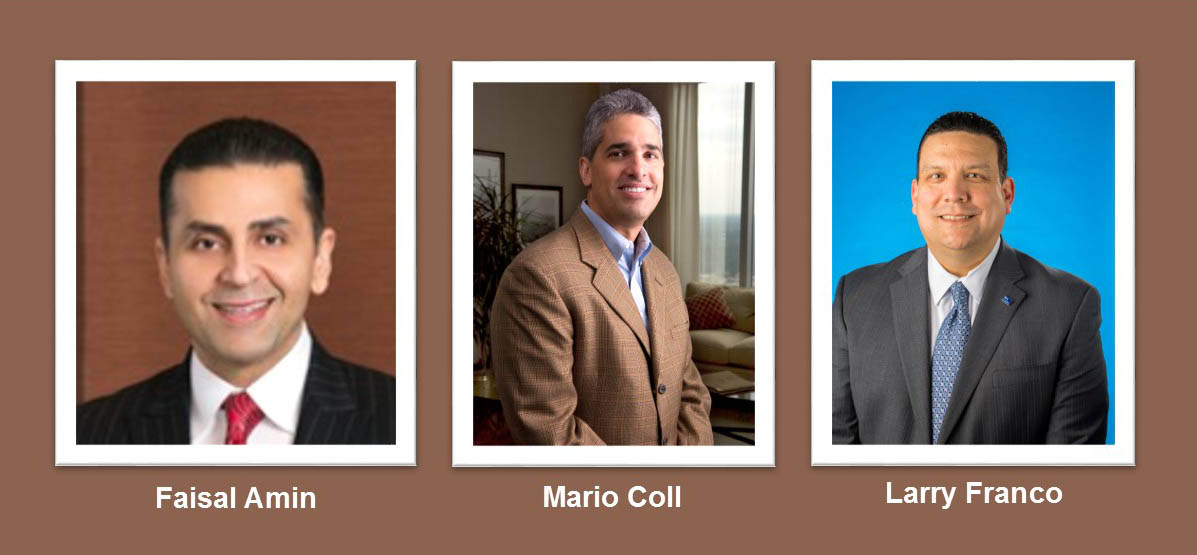 New Members
Faisal Amin is a Director at Berkeley Research Group in Houston with a focus on strategy, benchmarking and higher education. Mr. Amin has served on advisory boards including Leadership Montgomery County and the Montgomery County Hispanic Chamber of Commerce. The U.S. House of Representatives awarded Amin a Congressional Recognition Certificate for his "Dedicated Public Service and efforts to Promote International Trade Policy and Business Advocacy."
Mario Coll, III is the Senior VP, Chief Information Officer for Anadarko Petroleum in The Woodlands. He currently serves as a Board Advisor for Interfaith of The Woodlands. Mr. Coll was named a 2015 Hometown Hero for The Woodlands and in 2016 he also received the Dr. Martin Luther King, Jr "Drum Major" award. "I am a supporter of Lone Star Community College and have had family members take advantage in both high school and college. The College is a wonderful resource in our community and I fully support the Foundation's role in helping provide ongoing educational opportunities to members of our community," Coll said.
Larry Franco works at BBVA Compass Bank as an Executive VP, Retail Banking Segment Executive in Houston. Mr. Franco is also involved with the NBA Retired Players Association and Junior Achievement of South Texas. Franco said, "I was humbled and excited to join the Lone Star College Board because I believe everyone deserves the opportunity to receive a high-quality formal education. Education is the key to unlock the economic chains that bind so many less privileged Americans. There are so many people of all ages and backgrounds who have a genuine passion and desire to contribute more to their communities and society as a whole, but simply don't have the financial means or the flexibility to pursue an education. Lone Star College fills that gap by providing the community with a high-quality, affordable and flexible education. All of which aligns with my aforementioned passion for building a better future for people - all people."