Special Children's Activities - LSC-CyFair
See Also:
Story Times
1001 Books before Kindergarten Continues!
Pick up a log to list your reading and listening for school readiness! Get more details from the Kids' Corner display!
November Events
Thanksgiving Holiday Hours: Closed Wednesday-Sunday, November 25-29
December Events
Winter Holiday Hours: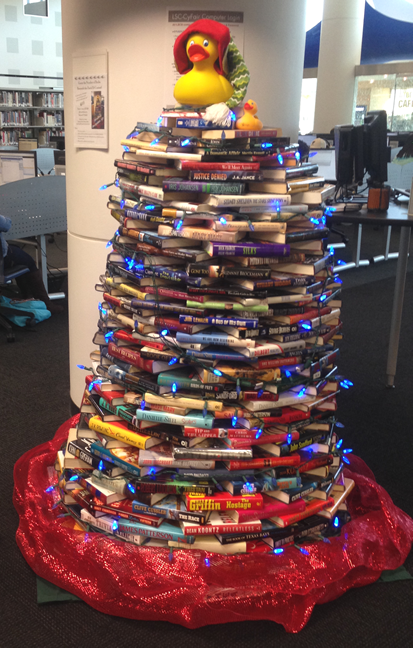 December 11: 8:00 a.m.-4:30 p.m.
December 12-January 3: Closed for carpet installation
Thursday, December 3 at 5:00 p.m. - "Fam-tastic" Winter Craft
Make a special creation, all your own, with scissors, glue, crayons, and more (all ages - limited to 35)!
Thursday, December 3 at 6:30 p.m. - Family Fun: Movies
Share a special film suitable for kids of all ages (all ages - limited to 40).
Thursday, December 10 at 6:00 p.m. - 'Twas the Night before Christmas and Caroling
Experience a merry holiday at the library with Christmas stories and songs! Guest storytellers from our campus police will take part in the festivities!
Through December 10! - Duck Elf Book Tree Contest
Guess how many Friends of the Library donated volumes we used to create our holiday tree near the first floor main staircase! You could win a $25 Barnes & Noble gift card, courtesy of the Friends of the Library! Contest rules and details are available at the first floor reference desk! Good luck!
---