Research Guides - LSC-CyFair
Find Additional Research Help
Citing Sources
Comparison Chart
APA
MLA
Faculty Support
---
Questions? - Call, Text, Email, or Chat!
Call:
First Floor Reference: 281.290.3214
Second Floor Reference: 281.290.3219
Circulation Desk:
281.290.3210
Children's Reference: 281.290.3211
Text:
832.463.0478
Email:
CyFairLibrary@LoneStar.edu
Real-Time Chat Online:
Use Subject Search Guides
Research Tips - LSC-CyFair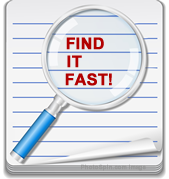 Tip #30: Search Engines vs. Library Databases – Which Is Better for College Research?
The short answer is that it depends. A search engine may work best for finding useful information on statistics or a constantly updated topic, such as the job outlook for nurses or the Syrian refugee issue, respectively. However, entering search words into an appropriate library database can provide full-text books and articles with a wider variety of perspectives and/or deeper background on current, specialized, or historical topics such the Supreme Court's ruling on same-sex marriage, literary criticism on John Steinbeck's short story, "A & P," or the Battle of San Jacinto, respectively. Check with your professor on what types of sources are allowed for a research assignment. Then, save valuable time by asking a librarian for help on locating the best resources on your specific subject.
Research Contests

Submit Your Entry for the


Student Research Awards!
Win up to $500!