Research Guides - LSC-CyFair
Cite Sources
APA
MLA
Comparison Chart
Format Research Papers
Get Additional Research Help
Find Faculty Support
---
Questions? - Call, Text, Email, or Chat!
Call:
First Floor Reference: 281.290.3214
Second Floor Reference: 281.290.3219
Circulation Desk:
281.290.3210
Children's Reference: 281.290.3211
Text:
832.463.0478
Email:
CyFairLibrary@LoneStar.edu
Real-Time Chat Online:
Use Subject Search Guides
Research Tips - LSC-CyFair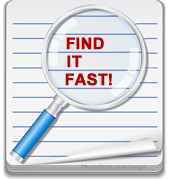 Tip #35: Do MLA and APA Offer Their Own Free Citation Guides Online?
Both MLA and APA provide further official explanations and examples for citation via their online style guides. Frequently, the online guides are the best place to get specific citation questions answered that aren't listed in their physical handbooks. Go to the MLA Style Center at https://style.mla.org/ and the APA Style Blog at http://blog.apastyle.org/.
Research Contests

Submit Your Entry for the


Student Research Awards!
Win up to $500!