Research Guides - LSC-CyFair
Cite Sources
APA
MLA
Comparison Chart & Citation Generator
Format Research Papers
Get Additional Research Help
Find Faculty Support
---
Questions? - Call, Text, Email, or Chat!
Call:
First Floor Reference: 281.290.3214
Second Floor Reference: 281.290.3219
Circulation Desk:
281.290.3210
Children's Reference: 281.290.3211
Text:
832.463.0478
Email:
CyFairLibrary@LoneStar.edu
Real-Time Chat Online:
Use Subject Search Guides
Research Tips - LSC-CyFair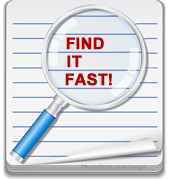 Tip #36: How Do I Spot Fake News?
The Newseum, a Washington-based First Amendment advocacy organization, created by the USA Today newspaper founder, Al Neuharth, offers a helpful infographic to aid you in choosing the best information for your research assignments. The ESCAPE acronym stands for evidence, source, context, audience, purpose, and execution. The Newseum's educational guides provide more information on the First Amendment. Click on the graphic below to enlarge.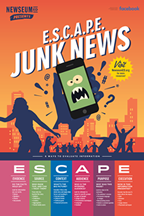 Research Contests

Submit Your Entry for the


Student Research Awards!
Win up to $500!