Research Guides - LSC-CyFair
Get Additional Research Help
Cite Sources
APA
MLA 8th Edition - 2016
MLA 7th Edition - 2009
Comparison Chart
Format Research Papers
Find Faculty Support
---
Questions? - Call, Text, Email, or Chat!
Call:
First Floor Reference: 281.290.3214
Second Floor Reference: 281.290.3219
Circulation Desk:
281.290.3210
Children's Reference: 281.290.3211
Text:
832.463.0478
Email:
CyFairLibrary@LoneStar.edu
Real-Time Chat Online:
Use Subject Search Guides
Research Tips - LSC-CyFair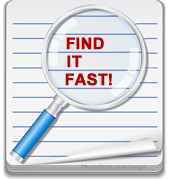 Tip #34: Need an Image for Your Presentation?

View the recently-released Metropolitan Museum of Art's 375,000 "images of public-domain artworks for both scholarly and commercial purposes." It's still appropriate to cite these sources as you would with any other work created by others. A large list of limited or no copyright materials is available from the NCSU Libraries.
Research Contests

Submit Your Entry for the


Student Research Awards!
Win up to $500!