Student Services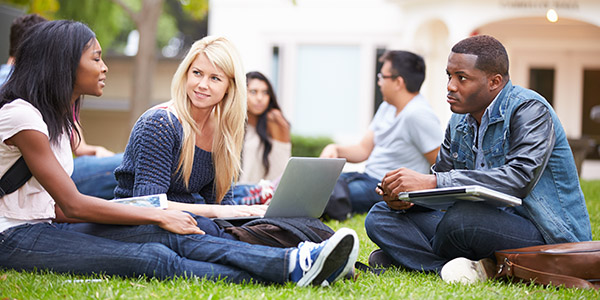 Pathway plans are suggested course plans created by faculty to help you plan your time at Lone Star and start strong on the path to your goals. Not sure which degree you want to pursue yet? Choose the Areas of Study that are the most interesting to you and explore the degrees and Pathway plans for each one.
Get a formal introduction and overview to Lone Star College with a New Student Orientation, and learn about important policies, procedures, and resources that will help you be successful. Required for all first-time students.
LSC-Online advisors are available to assist students taking online and hybrid courses with support services including admissions and registration, testing, career planning, and graduation. Visit LSC-Online for more online student resources including 24/7 online tutoring and technical assistance.
Find info on books and bookstores, such as how to find your textbooks by class, where campus bookstores are located, and how to order your books online.
Find the syllabus or vitae for a specific course or instructor through the syllabus/vitae search. Knowing this information ahead of time and planning your coursework helps you succeed.
The advising process is an integral part of your academic success. Academic advisors are available to assist you with a variety of academic services including admissions, testing, advising, registration, referral of campus and community resources, add/drop/withdrawal process, transfer planning and graduation processes.
Each campus provides a learning center to extend learning beyond your classrooms. Other learning services include:
Getting Involved on Campus
Student Life
Student life programming opens the doors to leadership development, social opportunities, skill enhancement, volunteerism and academic success. The ultimate goal of student life is to enhance the student experience and promote student success.
Center for Civic Engagement
Civic engagement means promoting the quality of life in a community through both political and nonpolitical processes. It teaches many different executive skills such as: grit, self-control, zest, social intelligence, gratitude, optimism, and curiosity. These skills aid students well into the future as they finish degrees and enter the workforce.
Financial aid helps students and their families pay for college. This financial assistance covers educational expenses including tuition, fees, books, and supplies. Discover what types of financial aid are available and see if you qualify.
If you are a veteran or a dependent of a veteran, Veteran Financial Services is here to serve you. Please contact Veteran Financial Services at gibill@LoneStar.edu or call 281.290.2922 if you have any questions.
All students with disabilities are encouraged to register with Disability Services on the campus they will be attending and provide appropriate documentation of their disability. Students should register with Disability Services as early as possible to help ensure that all accommodations are in place by the beginning of the semester.
Connect to a career services counselor to help with your career exploration and job search. Career counselors can also help you choose a college major that aligns with your desired career.
Find how to request your transcript and information on transfer services, such as transferring to LSC or to another school.
Other Resources