Register for Fall classes

LSC-University Park has announced exciting, new course offerings for Fall 2014 that start Aug. 25. Picture yourself as part of the LSC-University Park Pride and register now. You can also take a selfie and share it with us using the #LSCUPSelife

---
#SLRCTed @LSC_UP

TED Talks - Come listen and join the discussion in the Student Learning Resource Center (SLRC) and continue the conversation on Facebook and Twitter using the #SLRCTed.
More...
---
Specialized Courses for the Motivated Professional!

Register now for LSC-University Park's newest Competency-Based Education (CBE) programs.
The classes are 100% online and you are able to move through the course material at your own pace. We currently have two CBE courses, the Accelerated IT Program and the Accelerated Business 2+2 Prorgam.
---
UnBound Book Club

Join the discussion of Robin Sloan's Mr. Penumbra's 24 Hour Bookstore in D2L. You can get the book from the Library (12.800) in printed, ebook or audio versions depending on availability
More...
---
YMCA Children'a Academy at University Park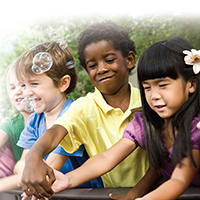 At the YMCA Children's Academy at University Park, healthy child development starts early. That's why we offer preschool programs that help children, ages newborn to 5 years, learn the essential skills they will need later on in life.
More...