Student Success Institute at LSC-University Park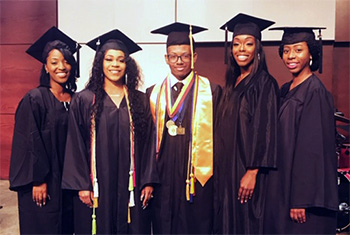 The Student Success Institute (SSI) is a new program at Lone Star College designed to help students connect to the campus, reach key academic milestones and support students as they pursue their academic goals. SSI seeks to create academic, workforce and transfer pathway opportunities that will prepare students to persist, complete and maximize their contributions to society.
SSI student members can expect:
An assigned Academic Advisor to assist in creating their MEP (My Educational Plan) and track their academic progress and success.
An assigned Faculty/Staff Mentor to guide you through your Lone Star College experience. He/She will meet with you regularly to promote your success.
An invitation to participate in the 3rd Annual student leadership conference which includes workshops and key speakers that help students achieve their personal and academic goals.
Transfer assistance including University visits
Student success workshops and events on campus
Interested in joining LSC-University Park's SSI program?
Spring 2023 Calendar of Events
Dates and events are subject to change.
Thursday, April 27
Exam Jam
11:30 a.m. – 12:30 p.m. | CB.231
Past Events and Conferences
Friday, February 24, 2023
SSI Leadership Conference
Lone Star College-North Harris
10 a.m. – 1 p.m.
Friday, February 22, 2019
Make LSC part of your story.