Enrollment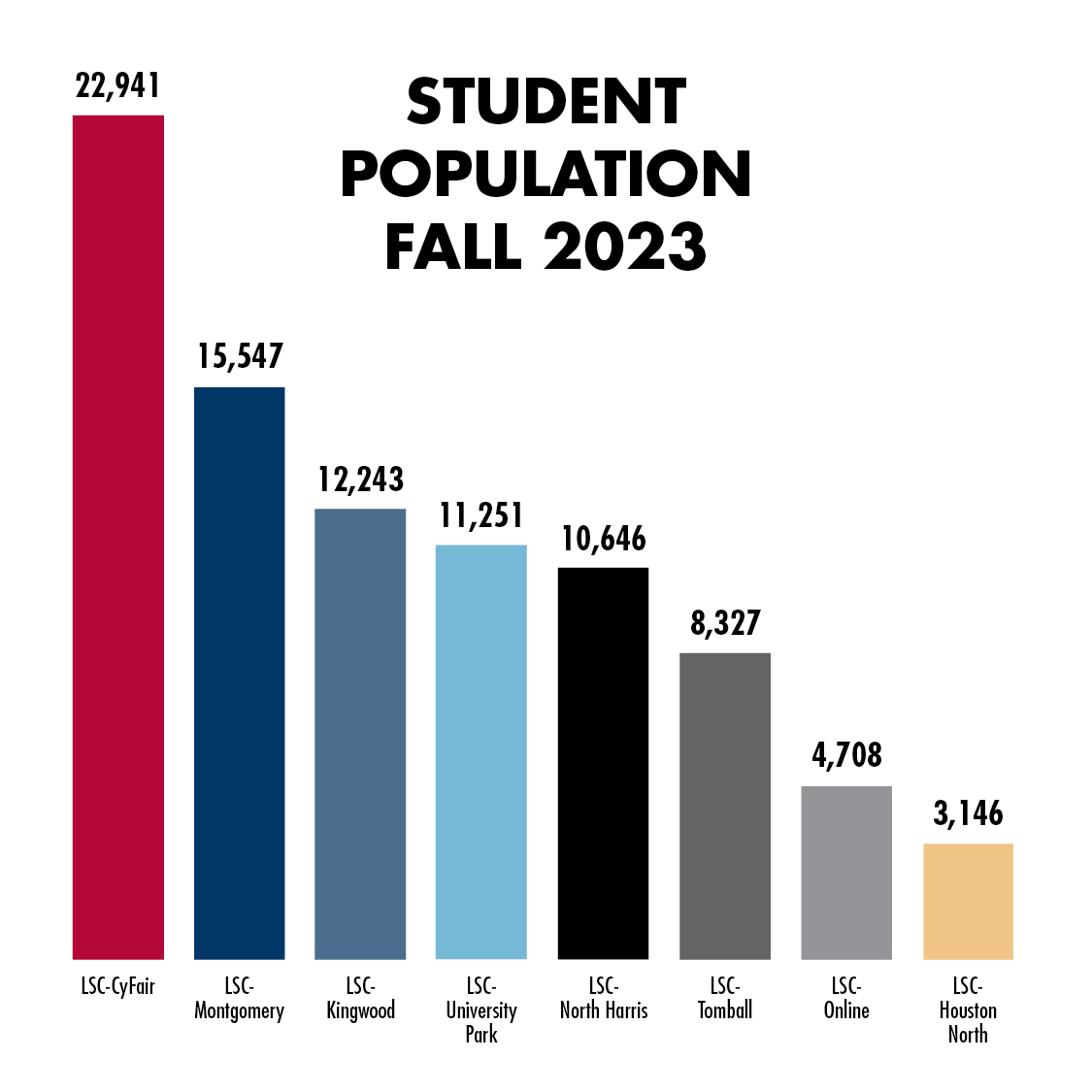 View Fall 2023 enrollment report
Funding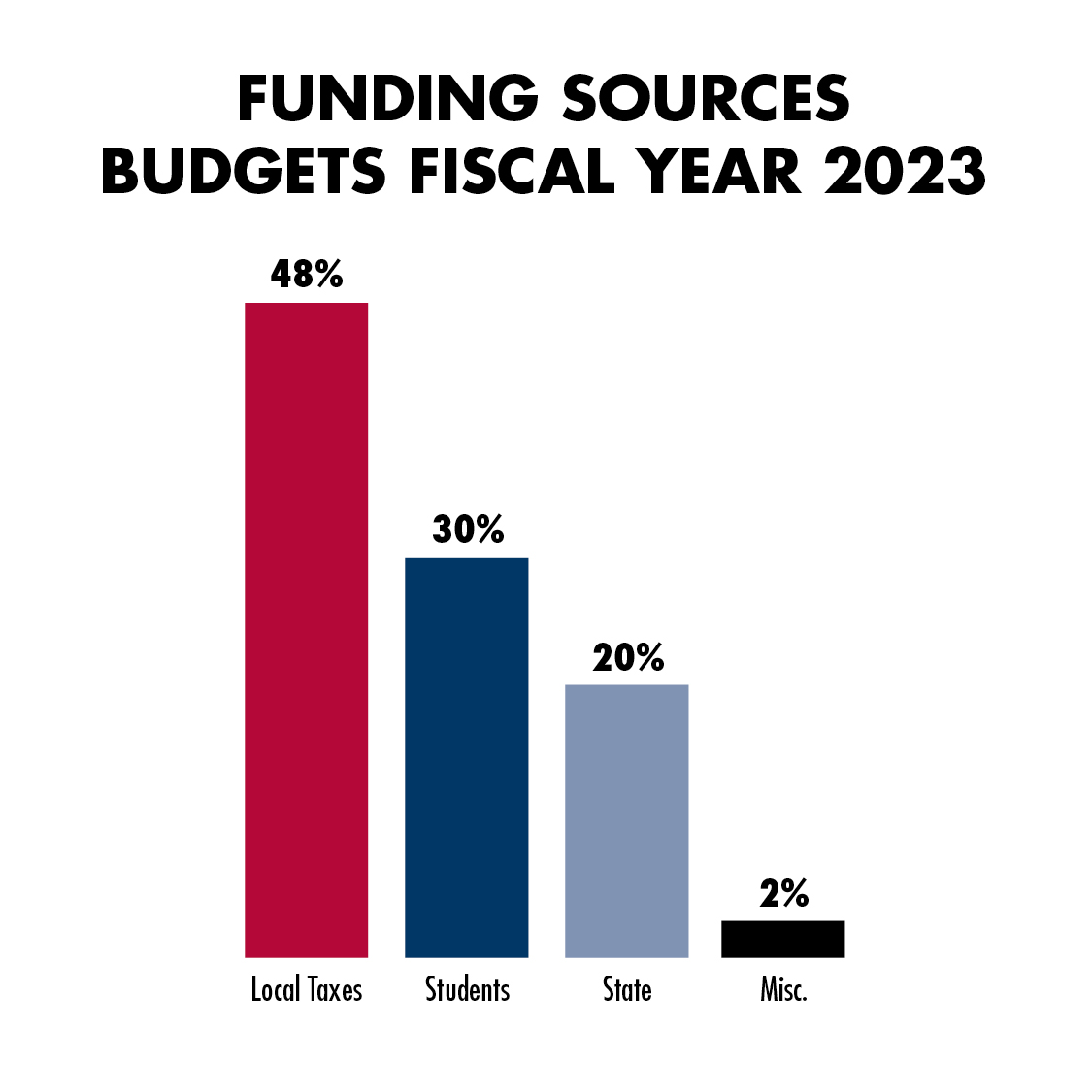 Demographics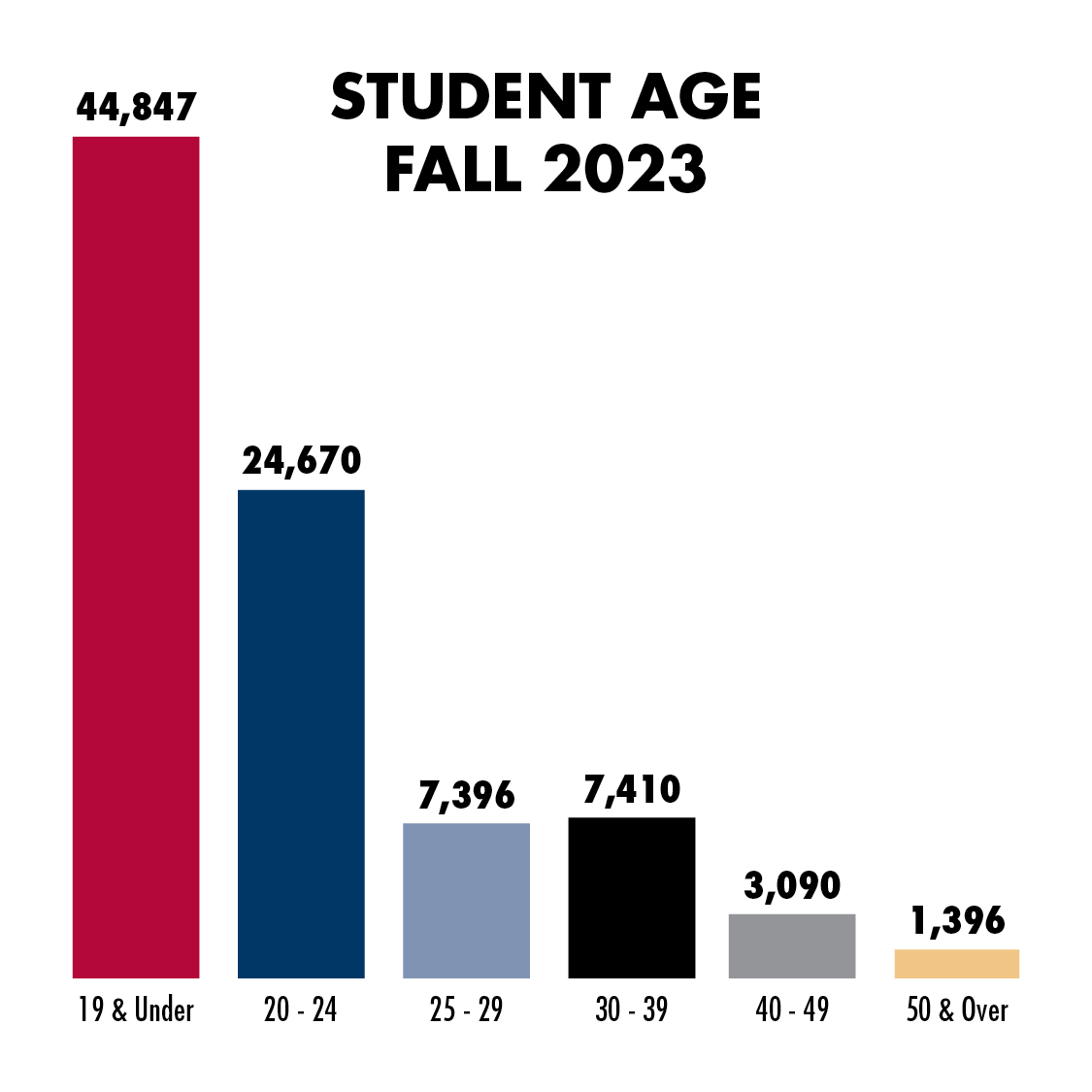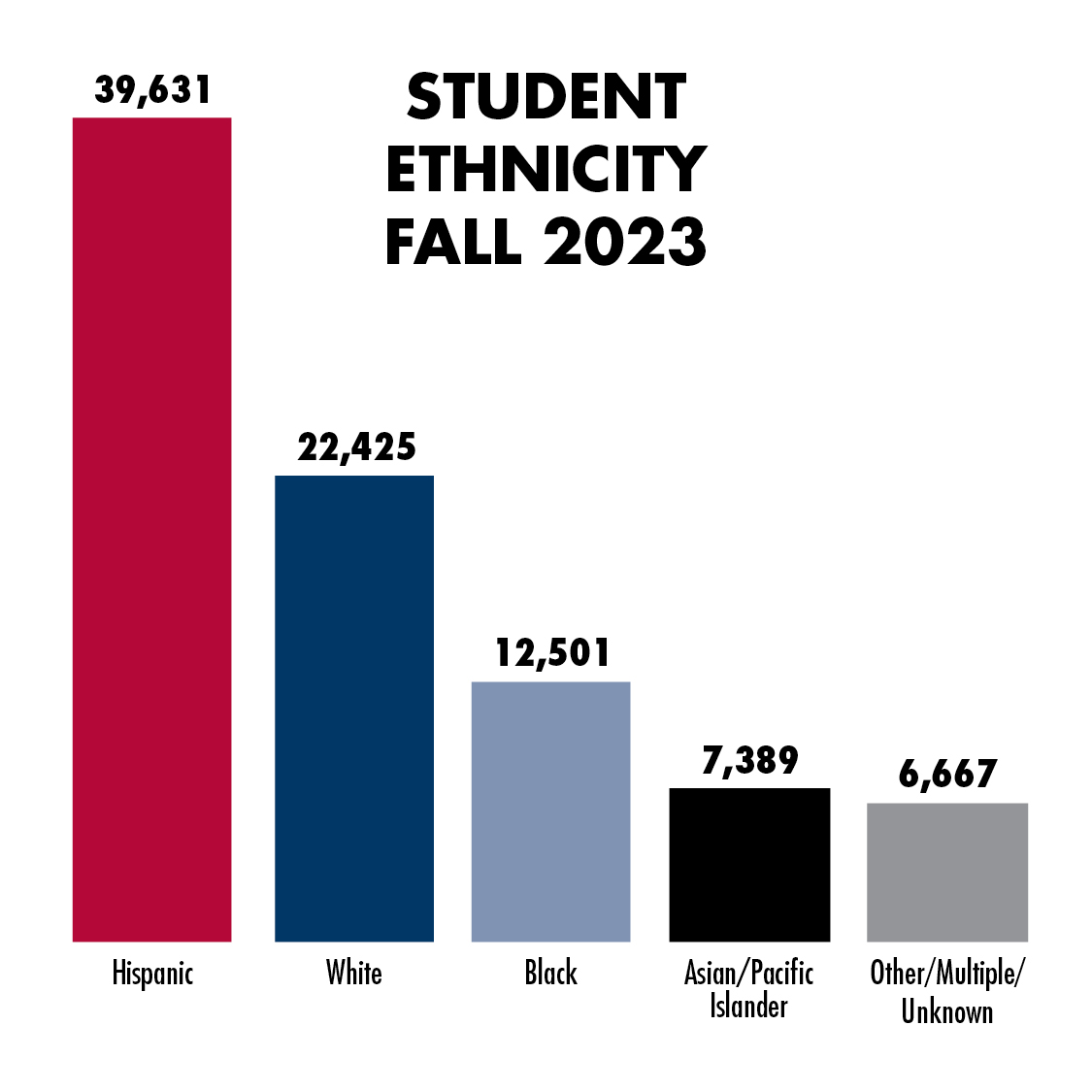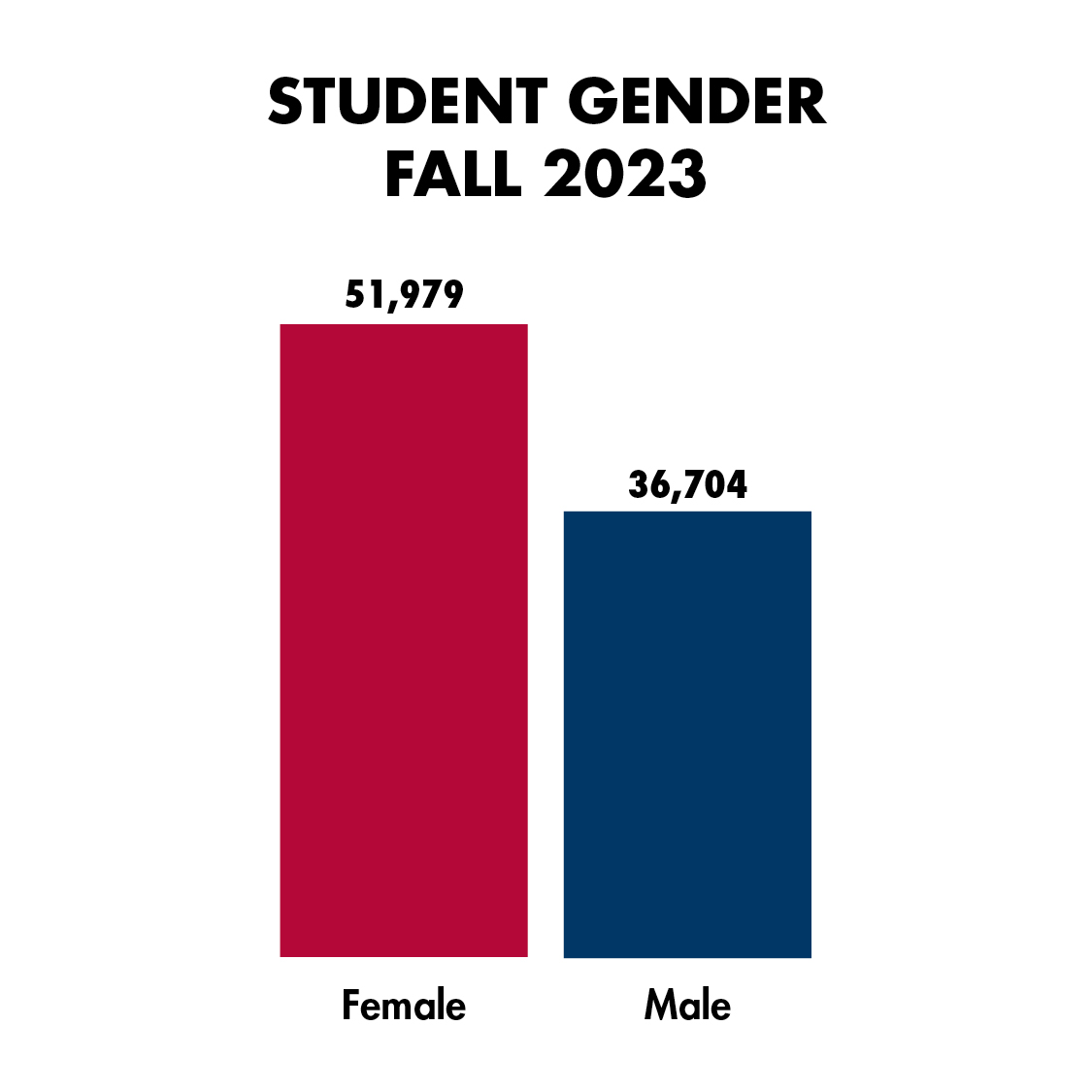 Economic Impact
Lone Star College adds nearly $3 billion annually to the Houston economy with higher student incomes and increased business productivity.
LSC expands the Texas tax base by about $2.1 billion in future tax revenue and government savings stemming from the students' higher lifetime earnings and increased output of businesses.
LSC students generate $312.5 million in social savings to the Texas public related to reduced crime, lower welfare and unemployment, and increased health and well being across the state.
A LSC transfer student will save $16,058 in tuition and fees by attending LSC for the first two years of their postsecondary education.
View the full Economic Impact Report (pdf)
Additional Reports
View the Analytics & Institutional Reporting website
View the Institutional Effectiveness website
Budget 2023 – 2024
$465,227,561
Funding Sources 2023 – 2024
Property Tax - $202,813,194
State Funds - $89,328,353
Misc. Activities - $9,199,618
Tuition and Fees - $139,310,999
Property Tax Rates
Maintenance and Operations - $0.0737
Interest and Sinking - $0.0341
Tax Rate Total - $0.1078
Bond Rating
Standard & Poor's Global Ratings' assigned its 'AAA' long-term rating to Lone Star College on May 5, 2020. At the same time, they affirmed their 'AAA' rating on the LSC existing (GO) debt.
Click here to view the report.
Make LSC part of your story.