Enrollment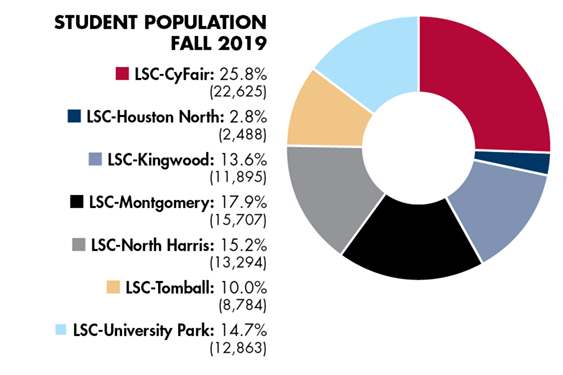 View Fall 2019 enrollment report (PDF)
Economic Impact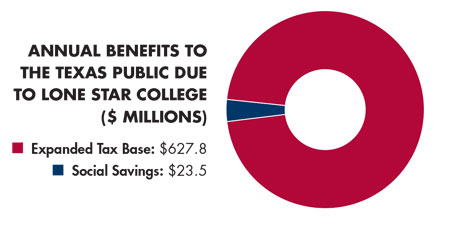 Lone Star College adds nearly $3 billion to the Houston economy with higher student incomes and increased business productivity.
LSC expands the Texas tax base by about $627.8 million each year by increasing state income and business productivity.
LSC students generate $87.1 million a year in social savings to the Texas public because an educated workforce has improved lifestyle behaviors, with fewer welfare and unemployment claims.
LSC associate degree graduates earn an average of $15,400 more per year than a person with a high school diploma.
View the full Economic Impact Report (pdf)
Additional Reports
View the Analytics & Institutional Reporting website
Demographics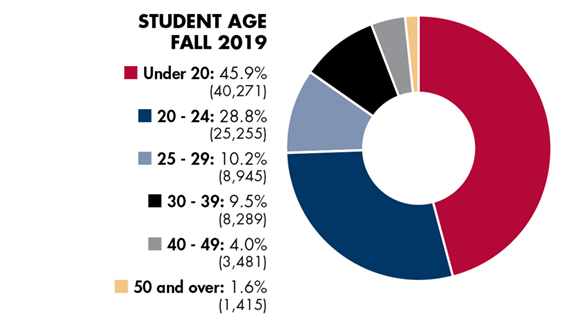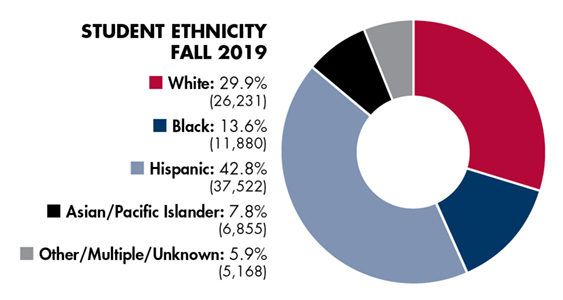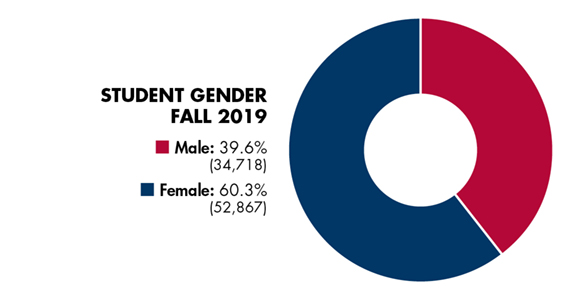 View student information for fall 2019 (pdf)
Funding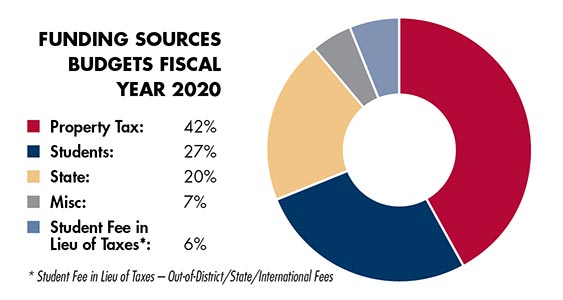 Budget 2019 – 2020
$392,141,814
Funding Sources 2019 – 2020
Property Tax - $163,837,188
State Funds - $78,683,229
Misc. Activities - $19,315,366
Tuition and Fees - $107,574,882
Student Fee in
Lieu of Taxes* - $22,709,688
*Student Fee in Lieu of Taxes - Out-of-District/State/International Fees
Property Tax Rates
Maintenance and Operations - $0.0800
Interest and Sinking - $0.0278
Tax Rate Total - $0.1078
Bond Rating
Standard & Poor's Global Ratings' assigned its 'AAA' long-term rating to Lone Star College on May 5, 2020. At the same time, they affirmed their 'AAA' rating on the LSC existing (GO) debt.
Click here to view the report.