Financial Aid
What Is Financial Aid?
Financial aid helps students and their families pay for college. This financial assistance covers educational expenses including tuition, fees, books, and supplies. There are several types of financial aid that may be combined into your financial aid package.
To receive financial aid, you must complete LSC's 3-Step process:
Complete a FAFSA (LSC school code: 011145).
If requested, provide any additional documentation.
Review/accept financial aid award(s).
There are several types of financial aid available to LSC students and financial aid packages may include more than one type of award.*
*The combined total of all awards must not exceed a student's cost of attendance (COA). If a student's financial aid package exceeds his/her COA, awards will be adjusted according to federal, state, and institutional guidelines.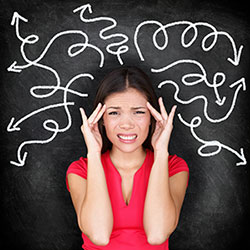 Figuring out the right financial aid package can be confusing. Don't worry – we offer financial aid workshops that walk you through every step of the process.
All students must meet Satisfactory Academic Progress (SAP) requirements to receive financial aid at LSC. Federal regulations require all financial aid recipients to maintain SAP in a course of study leading toward a college degree, certificate, or educational objective.
Attending LSC is an affordable option for most students. Our tuition rates are based on residency and if you need help footing the bill, financial aid is available to most students. And so are payment plans!
If you are applying for state grants or requesting a Professional Judgment, you will need to submit additional forms to complete the process.

Use this number to identify yourself as an LSC student on your FAFSA.
Resources
Priority Dates
Fall Semester
July 15
Spring Semester
November 1
Summer Semester
March1
State Grant Funding
April 1
Students who submit their application after the priority deadline are still eligible for financial aid, but may need to pay their tuition before the payment due date.