Financial Aid
Live chat with the LSC Financial Aid Department is available Monday - Thursday:7:30 a.m. - 7:00 p.m. and Friday: 7:30 a.m. - 5:00 p.m.
Lone Star College Financial Aid Office now supports callers in more than 240 languages including Spanish, Vietnamese, Urdu and many Chinese dialects. If you or someone you know requires language assistance, simply call us at 281-290-2700 and ask for an interpreter. Let us know what language you prefer and an interpreter will be added to the call. Interpreter services are provided free of charge to callers. All calls are confidential.
See a Complete List of Languages Available
What Is Financial Aid?
Financial aid helps students and their families pay for college. This financial assistance covers educational expenses including tuition, fees, books, and supplies. There are several types of financial aid that may be combined into your financial aid package.
To receive financial aid, you must complete LSC's 3-Step process:
Complete a FAFSA (LSC school code: 011145).
If requested, provide any additional documentation.
Review/accept financial aid award(s).
There are several types of financial aid available to LSC students and financial aid packages may include more than one type of award.*
*The combined total of all awards must not exceed a student's cost of attendance (COA). If a student's financial aid package exceeds his/her COA, awards will be adjusted according to federal, state, and institutional guidelines.
Lone Star College Promise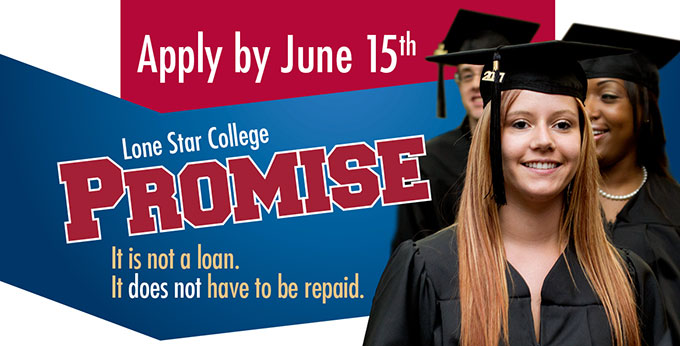 The LSC Promise will fund the balance of tuition and mandatory fees due for students that still demonstrate financial need after all grant and scholarship awards are used to pay for tuition and fees. Books are not covered. It is not a loan and does not have to be paid back.
Book Advances allow students to use a portion of their anticipated financial aid to purchase textbooks and supplies from any business.
Book advances are not free or additional funds and can be used for educational expenses only.
Learn More About Book Advances »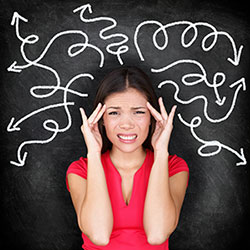 Figuring out the right financial aid package can be confusing. Don't worry – we offer financial aid workshops that walk you through every step of the process.
All students must meet Satisfactory Academic Progress (SAP) requirements to receive financial aid at LSC. Federal regulations require all financial aid recipients to maintain SAP in a course of study leading toward a college degree, certificate, or educational objective.
Attending LSC is an affordable option for most students. Our tuition rates are based on residency and if you need help footing the bill, financial aid is available to most students. And so are payment plans!
If you are applying for state grants or requesting a Professional Judgment, you will need to submit additional forms to complete the process.

Use this number to identify yourself as an LSC student on your FAFSA.
Financial Aid Contact Center (FACC)
Online
Submit a Financial Aid Question
Phone
281.290.2700
Hours
Mon-Thurs: 7:30 a.m. - 7 p.m.
Fri: 7:30 a.m. - 5 p.m.
Sat - Sun: Closed