Parent Resources
About Us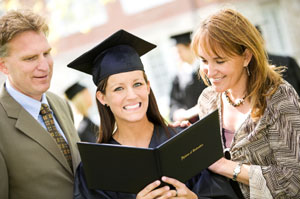 Lone Star College System, as a publicly supported, two-year, comprehensive community college system, involves diverse individuals, businesses, and the community in quality education opportunities for the successful development of knowledge, skills, and attitudes for a rapidly changing world.
Community College Advantages
We understand new students and their needs. We offer support services for students who are first-time in college, but we also support honors and university-bound students. If you are in high school, we can help you make the transition to college with our summer bridge or dual credit programs.
If you are not college-ready, we will help you get ready. If you want to transfer to a university, we offer academic degrees so you can complete your first two years of college while living at home and even close to work.
Lone Star College System also offers joint-admissions programs at LSC-University Center. If you are ready to graduate, we can help you find a job locally or out-of-state with our career services.
Two-thirds of all nurses & healthcare workers get training from community colleges like Lone Star College
80 percent of emergency first responders (firefighters, police officers, EMTs, etc.) train at community colleges such as Lone Star College
Community colleges have lower tuition than traditional four-year institutions
Admissions
Lone Star College System is an open-enrollment institution which accepts all students once their admissions application has been submitted. Your educational needs are our highest priority and our goal is to provide high quality instruction and support services so you are able to achieve your academic, career and personal goals.
We are committed to providing you with the best support to help you throughout the admissions and registration process. We're here to help you! View the steps to get started
Programs & Classes
Lone Star College System offers a wide variety of degree programs, flexible class times and convenient locations around the Houston area. View our Programs & Classes
Other Resources