Academy for Lifelong Learning
The Academy for Lifelong Learning is a membership community that offers free and low-cost classes, events and activities for adults age 50 and older. Choose from technology, health and wellness, financial planning, community service projects, literary discussion groups, genealogy, arts and crafts, an insider's view of Texas history, and more.
Many Classes: One Low Annual Membership
Annual memberships starting at $20! Or, join all six campus ALL Programs for just $55! No educational prerequisites. Choose a campus for more information. Membership fees are non-refundable.

Testimonials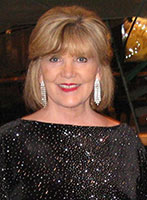 I spent my entire professional life taking classes that enhanced my career in the field of education. I have always enjoyed learning and now after retirement, I want to take every opportunity to continue to explore new interests by taking a variety of classes for pure enjoyment.
– Barbara Probandt, Summerwood resident and LSC-Kingwood ALL member
CE Contact Information
LSC-CyFair
LSC-Kingwood
LSC-Montgomery
LSC-North Harris
LSC-Tomball
LSC-University Park