LSC-CyFair Maps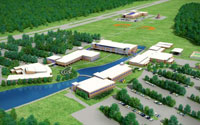 LSC-CyFair reflects bold glass and steel buildings into flowing waterways and outdoor meeting spaces.
9191 Barker Cypress Road
Cypress, TX 77433
Location
View
LSCS Locations
in a larger map
Campus Map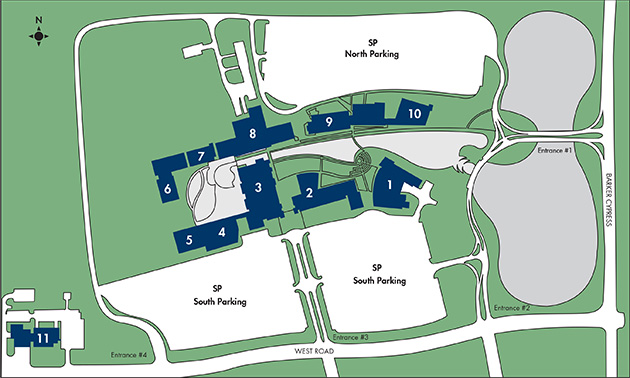 ART - Center for the Arts
TECH - Technology Center
LRNC - Learning Commons: College and Harris County Public Library
CASA - Student Services/Admissions/Financial Aid
CASA - Instructional Building
CENT - College Center/Food Services/Bookstore/Fitness Center
HSC - Health Science Center
HSC2 - Health Science Center 2
Central Plant
ESEC - Emergency Service Education Center
SP - Student Parking
Conference Room Layouts
Your event can be set up several different ways in our conference rooms. Click here to download diagrams of the five available layouts.