Fast Facts
Enrollment

view fall 2016 enrollment report (pdf)
Economic Impact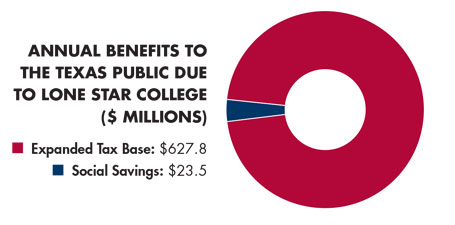 Lone Star College adds $3.1 billion to the Houston economy with higher student incomes and increased business productivity.
LSC expands the Texas tax base by about $627.8 million each year by increasing state income and business productivity.
LSC students generate $87.1 million a year in social savings to the Texas public because an educated workforce has improved lifestyle behaviors, with fewer welfare and unemployment claims.
LSC associate degree graduates earn an average of $15,400 more per year than a person with a high school diploma.
View the full economic impact report (pdf)
Additional Reports
Demographics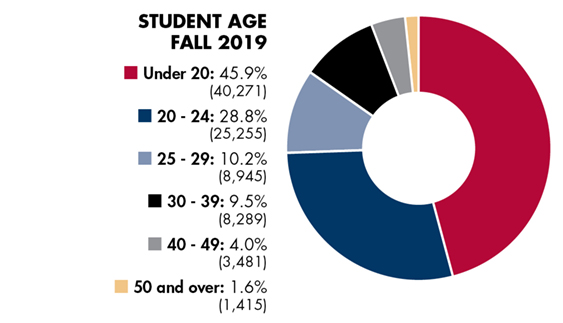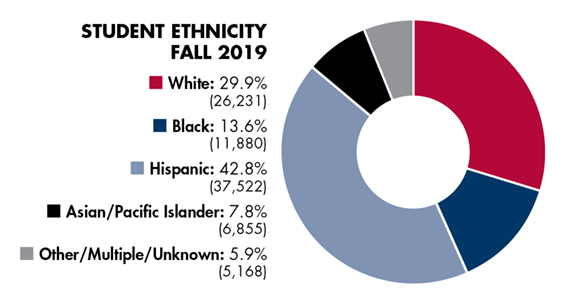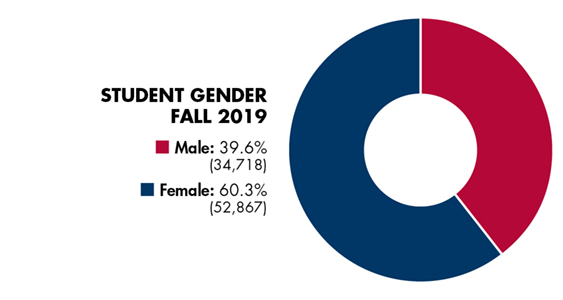 View student information for fall 2016
(pdf)
Funding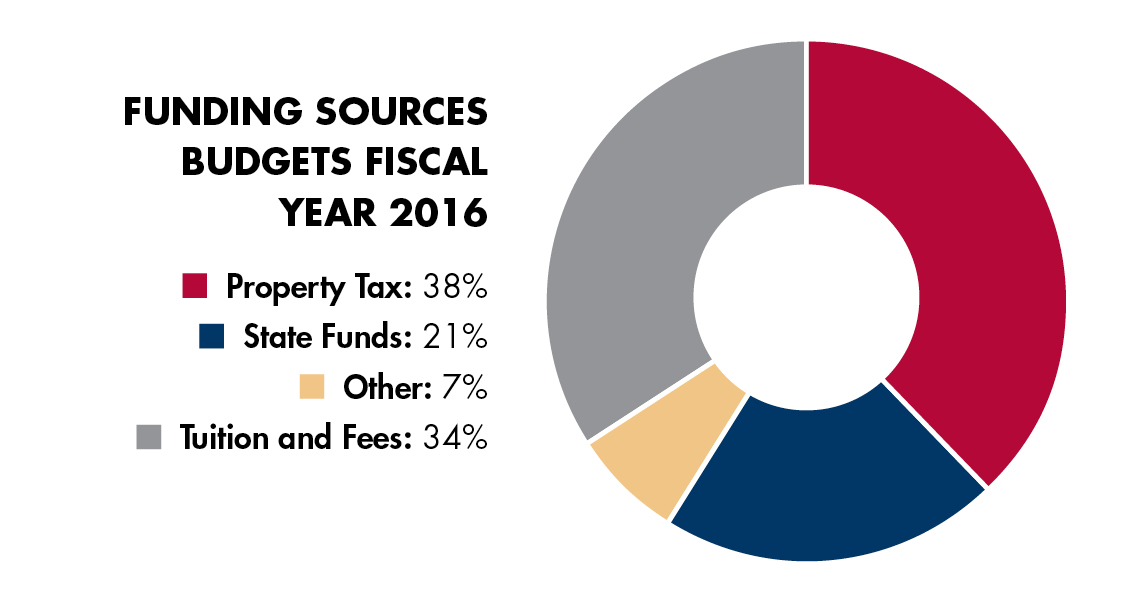 Budget 2016 – 2017
$347,662,000
Funding Sources 2016 – 2017
Property Tax - $134,613,000
State Funds - $74,051,000
Misc. Activities - $19,617,000
Tuition and Fees - $119,381,000
Property Tax Rates
Maintenance and Operations - $0.0754
Interest and Sinking - $0.0325
Tax Rate Total - $0.1079
Bond Rating
Standard & Poor's AAA