Campus Map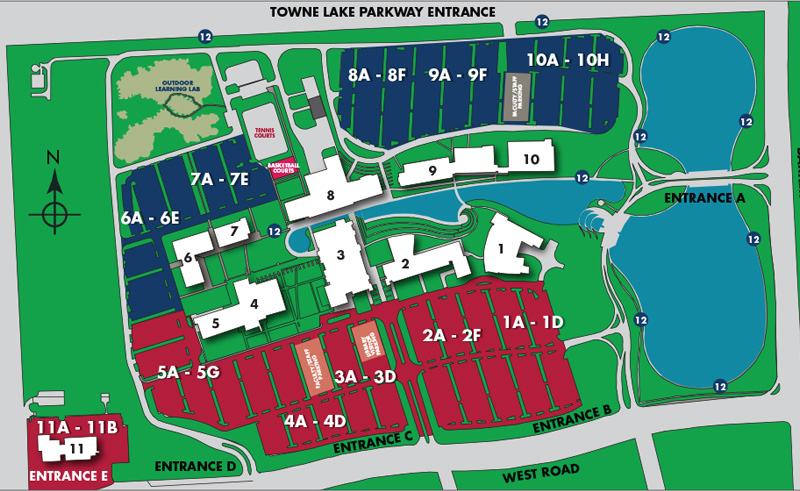 ART - Center for the Arts
TECH - Technology Center
LRNC - Learning Commons: College and Harris County Public Library
CASA - Center for Academic and Student Affairs: Student Services, Admissions, and Financial Aid
CASA - Center for Academic and Student Affairs: Instructional Building and Office of Continuing Education
CASE - Center for Academic and Student Engagement: Instructional Building
CASE - Center for Academic and Student Engagement: Center for Student Life
CENT - College Center/Conference Center: Food Services, Bookstore, and Fitness Center
HSC I - Health Science Center I: Rooms 101-133 and 201-242
HSC II - Health Science Center 2: Rooms 134-150 and 243-254
ESEC - Emergency Service Education Center
Recreation Trail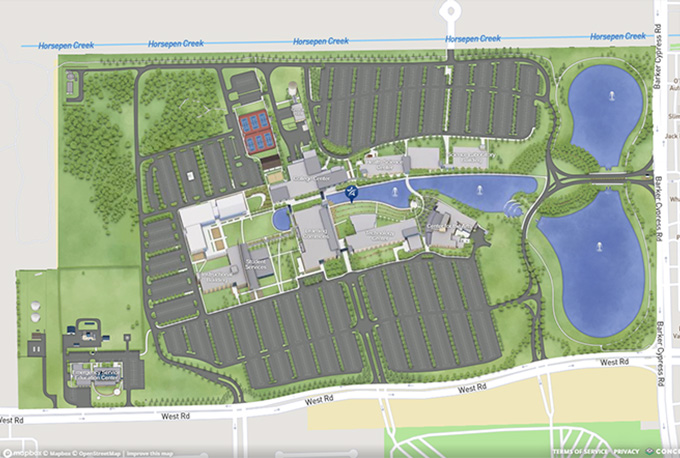 9191 Barker Cypress Road
Cypress, TX 77433-1383
281.290.3200
Conference Room Layouts
Your event can be set up several different ways in our conference rooms. Click here to download diagrams of the five available layouts.
Other Facilities
Reflection Room is at CASE 200H (Prayer Room)
Neutral Restrooms are located in the following areas below:
ART First Floor across from Blackbox Theatre
TECH Second Floor – next to Faculty Offices 216
CASA Second Floor – next to the Elevator
CASE First Floor next to Vending Machines across from Open Computer Lab
HSC1 First Floor next to HSC 102
HSC2 – Second Floor next to Faculty Offices
CYC has two sets of single restrooms by the Faculty Offices on First Floor and at Workforce
WWP First Floor across from the Dean Suite
Virtual Tour
Make LSC part of your story.