Outreach
 Welcome to LSC–University Park Outreach!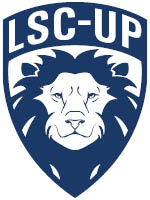 The Outreach Department truly cares about students and networks with a variety of organizations to help future and existing Lone Star College students. The department works with schools, community partners and other organizations to promote higher education and to provide assistance with the admissions process.
Outreach works with a wide variety of organizations including:
Schools
Businesses
Churches
Veterans
Community Organizations
Programs and services we offer include:
Presentations on the benefits of college, LSC-University Park programs, the LSC admissions process, financial aid information, and student resources
High School Visits
LSC-University Park tours and presentations
Attendance at community events
Application Assistance (A team of representatives will visit your location to assist individuals in completing applications)
Click here to request a visit from a representative or to request a campus tour.
For further assistance, please contact us.
Phone Number: 281.290.3607
Email: UP-Outreach@LoneStar.edu
For information on the admissions process, please visit: LoneStar.edu/Admissions