Outreach
Welcome to LSC–University Park Outreach!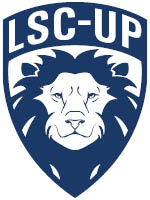 The Outreach Team works with schools, community partners and other organizations to promote higher education and to provide assistance with the admissions process.
Outreach works with a wide variety of organizations including:
Schools
Businesses
Churches
Veterans
Workforce Programs
Community Organizations
Programs and services we offer include:
Presentations on the benefits of college, LSC-University Park programs, admissions, financial aid, student life, and student resources
High School Visits
Campus tours and presentations
Attendance at community events
Application Assistance (A team of representatives will visit your location to assist individuals in completing applications)
UPCOMING EVENTS
Join us for College Bound Day!
College Bound Days are designed to assist incoming students with enrolling at LSC-University Park through a simplified process. During College Bound Days, students can apply for admissions, attend new student orientation and register for courses. Experts will also offer assistance with completing the Free Application for Financial Student Aid (FAFSA). Admissions experts will be available to answer all of your questions.
RSVP at www.UPCollegeBoundDay.eventbrite.com.
Attend our one-day event Tuesday, July 17th (8:30 am - 6:00 pm) and complete the admissions steps in a day...
OR, join us August 1 & 2 (1:30 pm - 6:00 pm) and complete the admissions steps in two half days.
REQUEST FORM:
Click here to request a visit from a representative or to request a campus tour.
For further assistance, please contact us:
Phone Number: 281.655.3778
Email: UP-Outreach@LoneStar.edu
For information on the admissions process, please visit: LoneStar.edu/Admissions