New Student Orientation at LSC-University Park
Welcome to Lone Star College
Welcome to Lone Star College-University Park!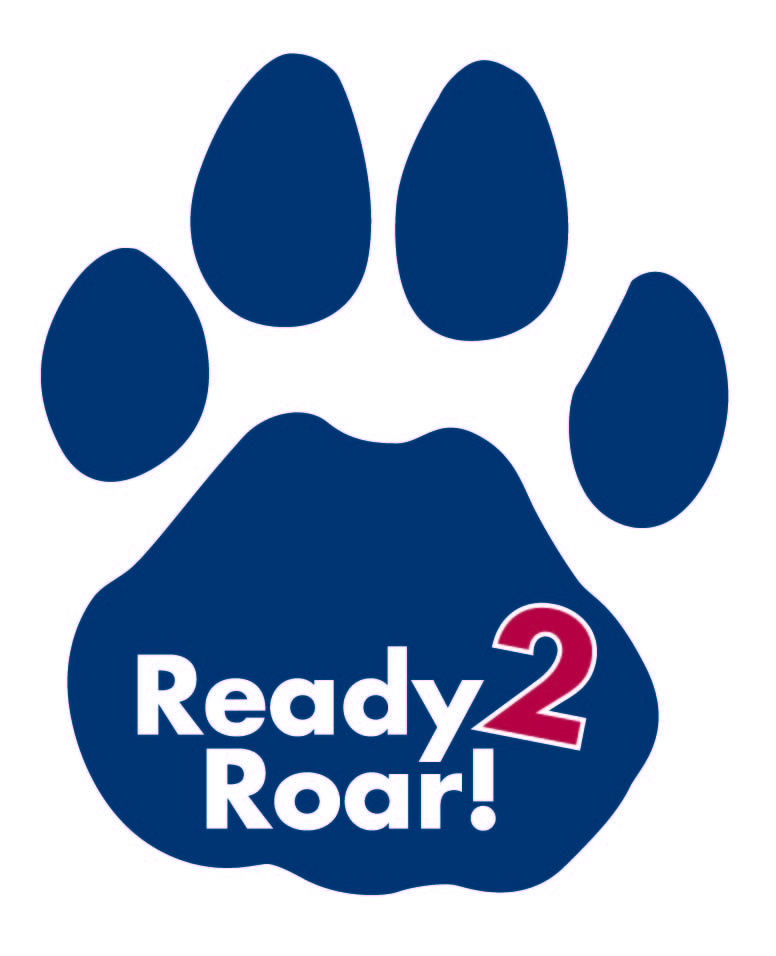 For Orientation Dates: Click Here
We are glad you have chosen LSC-University Park and look forward to helping you start this exciting adventure. To help you with your transition to our college, we offer New Student Orientation programs prior to registration for classes.  Orientation sessions will be held at LSC-University Park campus at 20515 SH 249 at Louetta Road.
New Student Orientation is required for all first-time in college students (FTIC).  You are considered FTIC if you have never taken a for-credit college course since graduating from high school.  If you previously took college credit while enrolled in high school, you are still considered FTIC.  You cannot register for classes until you have completed New Student Orientation. New Student Orientations are FREE but students are required to register in advance.  Due to space restrictions we ask that students limit their accompanying guests to one additional person.  If you are taking any classes on a Lone Star College campus, your orientation must be in person. Orientation may be required for other individuals who have never attended an orientation session at Lone Star College. A member of the admissions staff will be able to assist you with questions you may have about this.
Are you Ready to Roar?
Ready to Roar is the name for new student orientation at Lone Star College - University Park. At Lone Star College-University Park, we are the lions and we are always ready to roar. Ready to Roar is not a new student orientation like other schools. We do a lot more than give a tour of the campus. It's an introduction to college life in general, and to Lone Star College in particular. You will be given skills and strategies to ensure that you are successful not only at Lone Star College, but well beyond your time here. 
If you are joining us for a session please ensure you can answer "yes" to the following questions:
Have you applied for admission to Lone Star College?
Have you submitted your offical TAKS scores or other possible exemption scores (ACT or SAT)?

Ask your high school counselor for your offical TAKS scores. Turn in your official TAKS scores document to the Student Services office, BLDG. 13.200, to be advised before you take a placement exam.  If you have scored 2200+ in Language Arts and 3+ on the Essay portion and a 2200+ on the Math portion, you will be exempt from all sections of the placement test.  If you scored less than the minimum requirements, you will need to take placement tests in those sections.
If you have scores from a Prior Learning Assessment (PLA) such as AP, IB or CLEP bring the official forms to Orientation.
   3.  Have you taken your placement test?  If you are not exempt and it has been determined that you must take a placement test, testing MUST be completed before attending orientation.  This will allow you to take part in the advising and registration portion of the session.  You must complete the Pre-Assessment Activity prior to taking the placement test.  Additional information can be found on the Test Preparation Site.  If you are interested in a review session, visit the Tutoring Center in the University Park Library, B12.802.
   4.  Have you submitted proof of a meningitis vaccination or exemption?  Meeting the state meningitis compliance requirement is part of the registration process.  You will not be allowed to register until evidence of compliance has been submitted and approved.  For information, including how to submit proof of immunization or exemption, visit the Required Meningitis Vaccination website. This is a requirement of state law.
If you answered "yes" to all questions, go to myLoneStar to sign up for Orientation (dates are also listed below). We look forward to seeing you at University Park!
Orientation Dates
Report to The Governor's Room (Room CB 229) which is located next to the Campus Bookstore.
If you are unsure of where to go, come to Building 13, 2nd floor, Suite 210 - Office of Admissions and someone will direct you.
Check-in time begins 20 minutes prior to start of the program.
Due to space limitations, students may bring only one guest.  It is not necessary to register guests.
If you have completed all the above steps, you will meet with an adviser and register for classes at the end of orientation.
Please sign up for student orientation through your myLoneStar account. 
Important Note for Orientations beginning at 4:00pm or 5:00pm. Priority for advising will be given to students who have signed up for New Student Orientation through their myLonestar Account. If you have not signed up for orientation through your myLonestar account, our advisers will see as many students as possible, but it is unlikely that you will meet with an adviser immediately following orientation.
Additionally, during peak registration period, orientations consist of an extremely shortened tour that only covers the location of services between the orientation room and Advising/Admissions. If you would like to forgo advising and instead have a full tour, let the orientation leader know once the abbreviated tour ends.
LSC-University Park
| | | |
| --- | --- | --- |
| Thursday | February 5 | 2 p.m. - 4 p.m. |
| Tuesday | February 17 | 10 a.m. - 12 p.m. |
| Friday | February 27 | 10 a.m. - 12 p.m. |
| Monday | March 2 | 4 p.m. - 6 p.m. |
| Monday | March 16 | 10 a.m. - 12 p.m. |
| Thursday | April 9 | 2 p.m. - 4 p.m. |
| Friday | April 17 | 10 a.m. - 12 p.m. |
| Monday | April 27 | 4 p.m. - 6 p.m. |
| Tuesday | May 5 | 4 p.m. - 6 p.m. |
| Monday | May 11 | 4 p.m. - 6 p.m. |
| Tuesday | May 14 | 2 p.m. - 4 p.m. |
| Monday | May 18 | 4 p.m. - 6 p.m. |
| Tuesday | May 26 | 10 a.m. - 12 p.m. |
| Friday | May 29 | 10 a.m. - 12 p.m. |
| Monday | June 1 | 2 p.m. - 4 p.m. |
| Wednesday | June 10 | 4 p.m. - 6 p.m. |
| Thursday | June 18 | 10 a.m. - 12 p.m. |
| Thursday | June 25 | 2 p.m. - 4 p.m. |
| Monday | June 29 | 2 p.m. - 4 p.m. |
| Wednesday | July 1 | 4 p.m. - 6 p.m. |
| Wednesday | July 8 | 10 a.m. - 12 p.m. |
| Monday | July 20 | 4 p.m. - 6 p.m. |
| Thursday | July 30 | 10 a.m. - 12 p.m. |
| Monday | August 3 | 4 p.m. - 6 p.m. |
| Thursday | August 13 | 2 p.m. - 4 p.m. |
| Saturday | August 15 | 10 a.m.- 12 p.m. |
| Tuesday | August 18 | 4 p.m. - 6 p.m. |
| Saturday | August 20 | 10 a.m. - 12 p.m. |
| Monday | August 24 | 10 a.m. - 12 p.m. |
LSC-University Park Spanish Orientations
| | | |
| --- | --- | --- |
| Friday | March 20 | 10 a.m. - 12 p.m. |
| Friday | April 24 | 10 a.m. - 12 p.m. |
| Wednesday | May 6 | 10 a.m. - 12 p.m. |
| Thursday | May 21 | 2 p.m. - 4 p.m. |
| Wednesday | July 16 | 2 p.m. - 4 p.m. |
| Thursday | August 6 | 10 a.m. - 12 p.m. |
| Thursday | August 20 | 2 p.m. - 4 p.m. |
LSC-University Park
20515 SH 249
(SH 249 and Louetta Road)
Houston, 77070
View LSCS Locations in a larger map