LSC-University Park PSSA
Welcome to the Lone Star College-University Park Professional & Support Staff Association!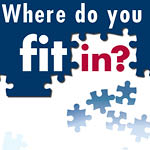 It is my pleasure to serve as your President this year. It is an exciting time to get involved in finding your fit in the University Park culture as our theme this year is "Where Do You Fit In?". The PSSA council hopes that we can contribute to your professional and personal growth here at University Park. All full-time and regular part-time staff employees are eligible to participate in PSSA events activities - so let your voice be heard!
- Sony Simon, PSSA President
Mission & Vision
The Mission of LSC-University Park Professional and Support Staff Association is to support all staff by providing an opportunity to voice their concerns to the administration; supporting and assisting with facilitating the professional development of its members; and promoting a supportive and collegial cultural blueprint for University Park.
Our Vision: The PSSA council aspires to encourage communication between staff and administration by providing an avenue for staff to bring concerns and/or matters of importance to the administration's attention. We will support the professional development of staff in the areas of leadership, practical skills, technology, public speaking, as well as other areas of opportunity. We strive to have all professional and support staff actively engaged as members and participating in the association. We will foster an environment that supports the culture of University Park.
Suggestion Box