LSC-University Park's Student Essay Challenge
Award Description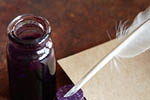 LSC-University Park's Finalist will receive a $1,000 scholarship and a Certificate of Recognition from the Foundation.  The scholarship is to be utilized during the student's next full-time semester, preferably Spring 2015 but no later than Fall 2015.  Finalists will present their essay at the Chancellor's Breakfast, on Tuesday, January  27, 2015, at the Lone Star Community Building at the System Office.  They will also be asked to participate in other Foundation activities during the Spring semester. 
Student Eligibility
Students enrolled full-time in credit classes and have successfully earned their high school diploma or their GED certification.
Students who consider LSC-University Park their home campus.
Students who have not won a previous LSC Foundation Essay Challenge.
Students working on their first degree or certification.
Designed for YOU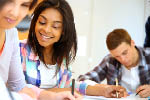 The simplest type of essay is an essay about yourself and how you are growing, thriving, and designing your future through your education at Lone Star College. 
This is your moment to express your thoughts about your personal experience at Lone Star College-University Park.  
That's right, simply step back and  write a two page essay entitled … "How my Lone Star College experience has influenced my life."
Essay Guidelines
Two pages, double-spaced, and properly formatted.
The essay will be evaluated according to Expressive writing style, grammar, form and emotional impact should be taken into consideration.
Submit your final essay to Greg.E.Oaks@LoneStar.edu.
For questions or assistance please contact Greg.E.Oaks@LoneStar.edu, or Christina.A.Robinson.Grochett@LoneStar.edu 
The Deadline is Nov. 24, 2014 for the Student Essay Challenge.