Graduation
Congratulations Graduates!
At the end of each semester, Lone Star College awards diplomas to students who complete their degree/certificate requirements. Students who are candidates for graduation are invited to participate in their college's commencement ceremony each May. An application for graduation should be submitted prior to the semester that all course work is completed.
2014 Graduation Ceremonies
Commencement ceremony dates, times and locations are listed below:
Graduation Steps
Step 1: Fill Out Graduation Application
You must complete a graduation application. Graduation application deadlines are:
October 1st for Fall diploma
February 1st for Spring diploma
April 1st for Summer diploma
Step 2: Meet With An Advisor
Meet with your advisor or counselor to discuss transfer requirements and career opportunities. Check out our Transfer Resources for important information about application deadlines, transfer agreements and much more!
Interested in a particular career? Talk with your career counselor about career opportunities, resume writing tips and interview success skills.
Step 3: Submit Your Application
Submit the graduation application at the following locations: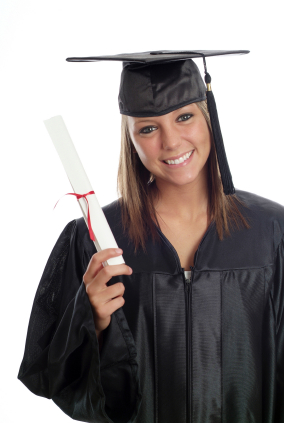 Lone Star College–CyFair
CASA (Center for Academic and Student Affairs) Advising
281.290.3200

Lone Star College–Montgomery
Building C, 1st Floor
936.273.7236

Lone Star College-North Harris
Student Services Building, Room 109N
281.765.7863
Lone Star College–Tomball
C-100
281.351.3310
Lone Star College-University Park
B13-Suite 200, Student Services
281.401.5370
Step 4: Graduation Orientation
Graduation Orientation sessions provide students with a unique opportunity to celebrate with fellow graduates while also receiving important information for the upcoming commencement ceremony.
Contact your campus for specific dates and times.
Step 5: Celebrate your achievements at Commencement!
Commencement is a great time to celebrate your accomplishments with your family, friends and fellow graduates in May. Don't forget to pick up your graduation cap and gown!