Regalia Policy and Ceremony Etiquette
Regalia Policy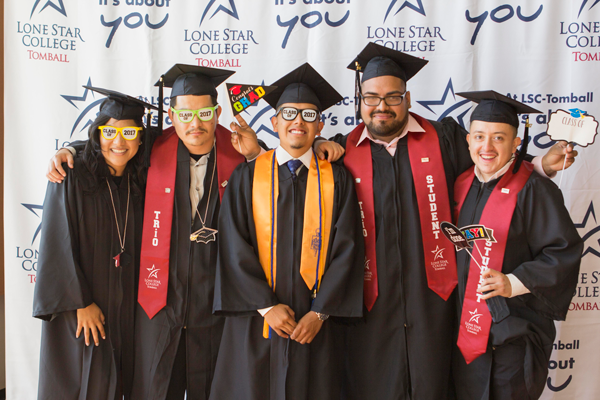 Graduates participating in the Commencement Ceremony must wear a cap and gown. They can be purchased at the Lone Star College-Tomball Bookstore until the close of business on Friday, May 10, 2019. The cost of the cap and gown is approximately $39.75 plus tax, and is subject to change. The Lone Star College-Tomball Bookstore can be reached at 281.351.3398
Graduation Ceremony Etiquette
Celebration should be respectful of other members of the graduating class.
Please be mindful that every graduate would like for family and friends to hear his or her name announced when receiving a certificate or degree.
Graduates and guests should keep talking and movement during the ceremony to a minimum.
NO cell phones or purses allowed on graduation floor. Please leave your belongings in your car or with your loved ones.
Remember to have fun as you take this very important step towards personal and professional enrichment.