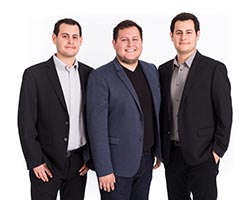 Instrumental concert lovers will be impressed with Lone Star College-CyFair's second annual "Contemporary Music Festival" March 22-23 featuring student talent and special guests bringing international and Texas sounds to the stage.
The festival kicks off with a 5:30 p.m. Friday recital showcasing an LSC-CyFair collaboration between student composers and creative writing students. Dr. Brian Herrington's Theory IV students composed works in response to poetry from the campus literary magazine, The Barker's Voice. Professor Michelle Brown edits the magazine in addition to Professor Denise Thompson's creative writing students at LSC-Fairbanks Center.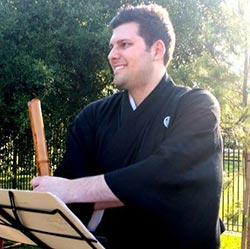 Following this student recital is a 7:30 p.m. concert featuring Shawn Renzoh Head, shakuhachi soloist and composer, with accompaniment from Hsin-Jung Tsai, an improvisational artist and composer, as well as LSC-CyFair's Symphony Orchestra under Dr. Herrington's direction and performances by Houston area composers.
Head earned his Shihan degree under the tutelage of Michael Chikuzen Gould and became the youngest non-Japanese Shihan in shakuhachi (bamboo-flute.) Now a master shakuhachi performer and an internationally renowned composer, he mixes Japanese traditional music with a distinct western compositional style with a goal to popularize the shakuhachi.
Tsai, a native of Taipei, Taiwan began her studies in piano at the age of 5 and composition studies at 18. Conductors have performed her compositions in Japan, Taiwan, and the United States and her work has been has been featured in film collaborations.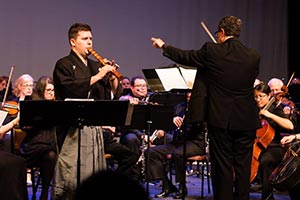 The festival culminates at the 7.30 p.m. Saturday concert with three classically-trained percussionists Jacob, Sarek and Zach Gutierrez – known as 3G Percussion.
Performing primarily in Texas and internationally in Canada, the Gutierrez brothers have been featured on the Houston Public Media Radio Station, the San Antonio Current, and "Live & Local" on KRTU 91.7FM and most recently as the Guest Ensemble at the 2018 Space City New Music Festival (SCNMF) in Houston.
Sponsoring this festival are the LSC-CyFair Composer's Club and Windows on the World program.
The Friday recital held in the Recital Hall, ART 102 and the two evening performances held in the Main Stage Theatre are located in the Center for the Arts building at 9191 Barker Cypress.
Go to LoneStar.edu/BoxOffice, call 281.290.5201 or email CFC.BoxOffice@LoneStar.edu for information.