Box Office - Ticket Information
LONE STAR COLLEGE EMPLOYEES RECEIVE FREE ADMISSION!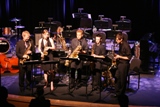 Center for the Arts Box Office
Lone Star College-CyFair Campus
9191 Barker Cypress Road, Cypress, TX 77433
Center for the Arts - Lobby
Phone: 281.290.5201
cfc.boxoffice@LoneStar.edu
Facebook.com/#!/Center4theArtsCyFair
Subscribe to our newsletter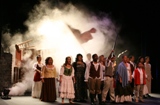 Box Office Hours: The Box Office is now open for the Fall 2014 season.  The Box Office hours are 1:00-4:00 pm on Monday, Wednesday, and Friday. Please note: On performance days, the Box Office is only open 4:00-7:45 pm for a 7:30 pm performance or 1:30-3:15 pm for a 3:00 pm performance.  Online ticket purchasing is now available by navigating the "Buy Tickets Now" links below.  Students and A.L.L. members purchasing student tickets online will be asked to provide proof of enrollment at the door by presenting either a student I.D., or a copy of their class schedule.
If sign language assistance is needed please call the Box Office one week in advance so arrangements can be made.
Fall Season
Big Band is Back! - Music Production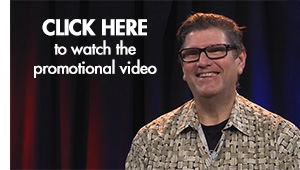 Wednesday, November 19, 7:30pm - Return to the Big Band Era with a jazz concert featuring our own Jazz Ensemble directed by Mark Holter.
Music of the 30's and 40's mixed with the contemporary sounds of the modern day.
Location: Center for the Arts, Main Stage Theatre
---
Pop Songwriting Concert - Vocal Production

Monday, December 1, 7:30pm - Hear the latest songs written by student songwriters in the Popular Songwriting class, with guest performers from the Glee Club.
Free admission.
Location: Center for the Arts, Recital Hall (This show may contain mature language)
---
Pop Singers Concert - Vocal Production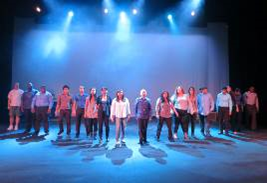 Thursday, December 4, 7:30pm - Join the Pop Singers class and Glee Club as they team up for a performance of pop, rock, R&B, and musical theatre hits!
One night only.
Location: Center for the Arts, Main Stage Theatre (This show contains mature language)

---
Chamber Singers Holiday Concert - Vocal Production

Saturday, December 6, 7:30pm - An enriching "night out" for friends, family, and guests of all ages.  Works by Mozart, Mendelssohn, Brahms, Corigliano, and Handel.
Join us for a festive evening of music!
Location:
Center for the Arts, Main Stage Theatre