Campus News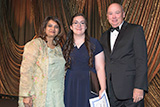 Rachel Perez, LSC-CyFair student and LSC Promise Scholarship recipient who will graduate this May, shared her impactful story at this year's StarGala.
Read More »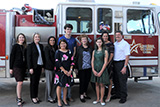 To honor a father, husband and firefighter, the family has established The Mark Braswell Memorial Scholarship for Fire Science Academy students.
Read More »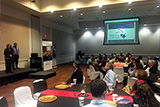 The inaugural Twin Star Conference not only drew international presenters, but showcased the high caliber of research done at LSC-CyFair
Read More »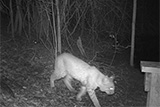 Nearly 100 different species of plant and wildlife were identified in our Outdoor Learning Lab and throughout the campus during a recent BioBlitz.
Read More »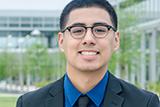 Phi Theta Kappa honored All-USA Academic Team member Michael Aguilar, who addressed the American Association of Community Colleges conference attendees.
Read More »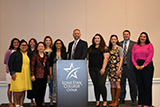 Seven future educators made Lone Star College history as inaugural members of LSC-CyFair's Alpha Iota Nu Chapter of Kappa Delta Pi.
Read More »
Student Resources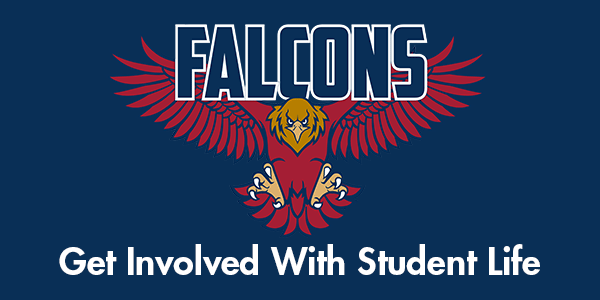 Featured Programs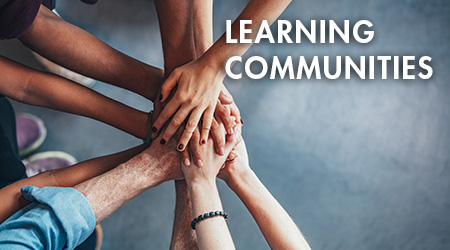 Consider a Learning Community for your fall semester! Topics include "Are We a Nanny State?", "America Behind The Scenes: People Who Made America Great" and "Historically Speaking." You take two classes - for example composition with history, public speaking or psychology or macroeconomics and government - with two professors, who together teach both courses, focused around an interesting theme or topic. In addition, both transfer as courses taken in a traditional format. Register today.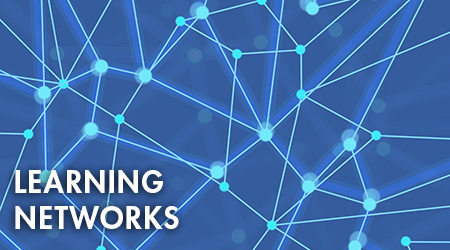 Add a little Pop Culture or Heroes and Villains themes to your fall semester - join a Learning Network! Take composition, marketing and literature classes with professors who choose creative and innovative ways to uniquely integrate these themes in their respective classes. Among the Learning Network options available are "Comics and Composition", "You Blog It" and "Southern Literature and Southern Hospitality." Registration is open for fall classes.
LSC-CyFair Locations
LSC-CyFair Campus
9191 Barker Cypress Road
Cypress, TX 77433-1383
281.290.3200
Campus Maps
LSC-Fairbanks Center
14955 Northwest Freeway
Houston, Texas 77040
832.782.5000
LSC-Cypress Center
19710 Clay Road
Katy, Texas 77449
832.920.5000
LSC-Westway Park Technology Center
5060 Westway Park Boulevard
Houston, TX 77041
View
LSC Locations
in a larger map