First Week Information

Here's some information you may be interested to know about as you start the first week of the Spring 2017 semester as a Lone Star College-CyFair student. This First Week Information page provides support to new and returning students. It will help you as you prepare to navigate your first week of class.
Center for Academic and Student Engagement (CASE)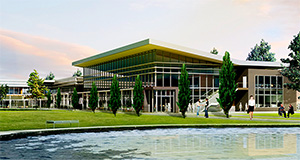 We have a new building on campus! The Center for Academic and Student Engagement is the new home for our Veterans Affairs Office and the Center for Student Life. The CASE building also houses a new faculty suite and the dean's suite for Division One: Business and Communication Studies, as well as instructional and student spaces.
Stop in and see what's happening! There is an Open House on August 30 starting at 11:30 am, with building tours, BBQ, and t-shirts while supplies last! Click here for more details.
Other Resources