First Year Experience
WELCOME to Lone Star College-CyFair!
First year college students:
Faculty and staff all around campus are available to answer your questions and help you be successful in your first year! Please use the links on the right to locate the information you are seeking. If the information you need is not available here or is difficult to locate, please contact our First Year Experience staff. We would be happy to assist!
Our Philosophy:
"The people of Lone Star College-CyFair believe it is the purpose of the community college to serve the needs of the community and prepare lifelong learners to achieve the goals they have set forth.
Therefore, we endeavor to provide open, equitable, and affordable access to education with a focus on academic excellence and innovation.
By serving a diverse population and creating an environment that engenders individual enrichment, critical thinking, collaboration, and global responsibility, we focus our actions on student success.
Realizing that first year students need a strong foundation, we seek to provide enhanced support services for each entering student to facilitate success."
Parents and family members of first year students: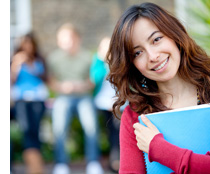 We know you may have questions too. This is a significant time of transition for the whole family. There is no doubt that pursuing an education is one of the most important investments and life-changing decisions your student will make. Please consider visiting the links on the right or contacting our First Year Experience staff with your questions. Our goal is to provide the information you need in a timely manner so you can feel at ease with your student's journey with Lone Star College Cy-Fair.
First Year Experience Course - EDUC 1300
All first time college students must enroll in EDUC 1300 during the first semester at Lone Star College.
Contact us with questions!
281.290.3516