CONVERSATIONS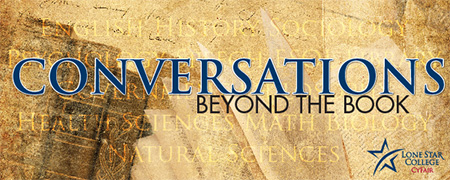 Lone Star College-CyFair students! Join us for these FREE events as we dig deeper into conversations based on this year's common book, The Immigrant Advantage by Deborah Kolker. All students are welcome to attend. Pre-registration is not necessary. Come as you are!
Essay Contest: The Best Tradition in My Culture
Writers should describe a tradition from their culture and how understanding this tradition can help other Americans learn about health, happiness or hope. The essay contest is open to all students enrolled in LSC-CyFair, LSC-Fairbanks Center and LSC-Cypress Centers.
Essay Requirements
Essays can be a maximum of two pages, double-spaced; no photos or cover page.
Essay Submission
Essays can be emailed to: Matthew.G.Turner@lonestar.edu; include name and contact information in email and received by April 24 by 5:00 pm
Judging Criteria
Expressive writing style, critical thought, originality, appropriate form and grammar.
Prizes
1st Prize - BRAND NEW TABLET!
2nd Prize - $75
3rd Prize - $50