CONVERSATIONS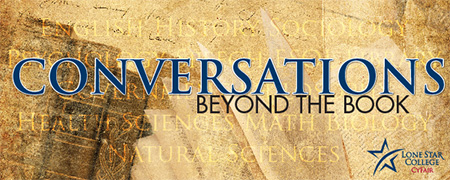 Lone Star College-CyFair students! Join us for these FREE events as we dig deeper into conversations based on this year's common book, Outliers by Malcolm Gladwell. All students are welcome to attend. Pre-registration is not necessary. Come as you are!
November
Reader's Theater
Monday, November 4 - 6:00-7:30 pm, CASA 110
Tuesday, November 5 - 3:00-4:30 pm, CASA 110
A staged reading of David Mamet's Pulitzer Prize-winning play "Glengarry Glen Ross", which depicts men in a real estate office facing the pressure to succeed. Contains strong language and adult themes. Co-sponsored by the LSC-CyFair Windows on the World (WOW) program.


Outliers Forum
Monday, November 25 - 1:30-2:30 pm, CASA 110
Professors from English, History, Psychology and Sociology will discuss the strengths and limits to arguments Malcolm Gladwell makes about success in his book, Outliers.