LSC-CyFair President
Message from the President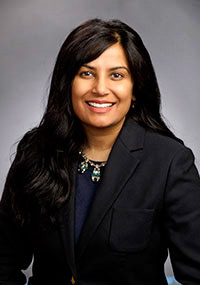 Lone Star College-CyFair is known for supporting student success and for being responsive to the needs of our local community. We offer four convenient locations: Barker Cypress main campus, Fairbanks Center, Cypress Center, and Westway Park Technology Center (scheduled to open in Fall 2018).
We invest in and maintain state-of-the-art facilities because of the critical role we know they serve in positively impacting the overall student experience. In addition, our award-winning faculty and staff are truly dedicated to ensuring an engaging learning experience for each of our students.
Whether your goal is to enhance your job skills, earn a 2-year degree, or complete courses to transfer to a 4-year university, our flexible scheduling (including day, night, weekend, and online classes) makes achieving your college goals attainable.
At Lone Star College-CyFair, we work collaboratively with our industry partners to develop the talent pipeline needed in our community for jobs that exist both today and in the future. In turn, this collaboration helps to ensure relevant career pathways for our students. For example, we are now offering two new programs: Mobile and Web Applications Development and Cybersecurity.
As a comprehensive community college, we provide learning opportunities for all ages. For example, our unique partnership with Harris County Public Library offers extensive resources for both students and community members alike. Our library hosts story times, book clubs, and more for children and adults. And, our Discovery College provides STEM and art-focused youth camps in the summer, while the Academy for Lifelong Learning offers events and courses year round for adults age 50 and older.
Lone Star College-CyFair has been serving the community and preparing students for the next chapter in their lives since 2003. I invite you to come see for yourself the various opportunities that await you. At Lone Star College-CyFair, you can start close and go far!
The Office of the President
The Office of the President houses the leadership team at Lone Star College-CyFair, including the college president and the vice presidents of administrative services, instruction, and student success.
Regular Hours

Monday - Friday:
8:00 am - 5:00 pm
Saturday - Sunday:
Closed

Summer Hours

Monday - Thursday:
7:30 am - 5:00 pm
Friday - Sunday:
Closed
President's Cabinet