LSCS Presidents
|
LSC-CyFair President
Message from the President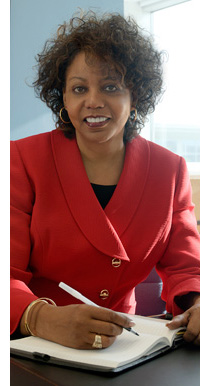 Welcome to Lone Star College-CyFair, the fifth and newest college in the Lone Star College System, which is one of the largest and fastest growing community colleges in Texas. A premier system that was ranked 16th overall nationwide – and first in the state of Texas – in the 2009 list of Top 100 Associate Degree Producers published recently by Community College Week magazine.
LSC-CyFair has two campuses which are models for 21st century learning approaches. Our picturesque main campus is located at the intersection of Barker Cypress and West Roads. Our full-service satellite campus, LSC-Fairbanks Center, is located at the intersection of Highway 290 and W. Little York Rd. We offer affordable tuition rates; financial aid, including many scholarship opportunities; and flexible scheduling including day, night, weekend and online classes. We support an exciting learning environment that brings together state-of-the-art technology and active, collaborative learning. We not only offer a superb educational experience at a lower price than area universities, but we also promote individual growth and development with small classes and a world class faculty! Students who attend LSC-CyFair can earn a 2-year degree, complete courses to transfer to a 4-year university, improve job skills, or just take courses for personal growth and lifelong learning experiences. Regardless of the site, LSC-CyFair provides quality services and programs that are designed to prepare students to succeed in a rapidly changing global world.
All of us at LSC-CyFair are dedicated to helping you achieve your educational goals. LSC-CyFair is an exciting place to pursue your education, upgrade your skills or enrich your life and I encourage you to avail yourself of this wonderful resource!
The Office of the President
The Office of the President houses the leadership team at Lone Star College–CyFair, including the college president and the vice presidents of administrative services, student learning and student success.
Regular Hours
Summer Hours
Monday - Friday:
8:00 a.m. - 5:00 p.m.
Monday - Thursday:
7:30 a.m. - 5:00 p.m.
Saturday - Sunday:
Closed
Friday - Sunday:
Closed
Contacts
Have a compliment, question, or concern that you'd like a response or an answer to? Submit your questions directly to Dr. Levy: