Vice President of Instruction
Meet the Vice President of Instruction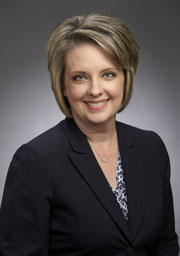 Dr. Deana Sheppard's leadership roles at the college began in 2004 as Assistant Dean of Student Learning at the LSC-Fairbanks Center, followed with Dean/Executive Director and Vice President of Centers (LSC-Fairbanks Center and LSC-Cypress Center).
She holds a Bachelor of Science degree in Business Administration from Stephen F. Austin State University, a Master of Science degree in Training and Development from the University of Houston, and a Doctorate of Education in Higher Education Leadership from Sam Houston State University.
With a passion for facilitating student success through teamwork, Dr. Sheppard provides training and development to college and community groups on leadership and student engagement. She not only taught at the high school and community college level for more than a decade, but is also adjunct faculty at Sam Houston State University teaching in the Higher Education Leadership masterís program. In addition, she values a positive culture, invests in those she serves and remains active in various local and national organizations and boards.
Although her career and community involvement are an important part of her life, her purpose comes from her family.
Meet the Instructional Leadership Team
To accomplish the mission of the VPIís office requires a collaborative approach to the art and science of teaching and learning.
Administrative responsibilities include:
Providing leadership to the various areas of instruction
Working with Presidentís Cabinet for strategic planning, policy development, budget management and implementation of college-wide programs and services
Planning and producing an annual schedule of classes representing the College and its programs to outside groups including the development of partnerships with other colleges, K-12 programs and other agencies.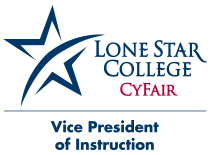 Contact Information
Dr. Deana Sheppard
Vice President of Instruction
Phone: 281.290.3932
Office: LRNC 240B
Leah Stark
Administrative Assistant
Phone: 281.290.3952
Office: LRNC 240H