Vice President of Administrative Services
Meet the Vice President of Administrative Services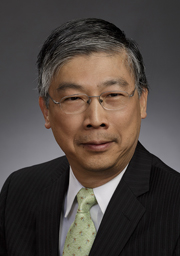 Mr. Theodore (Ted) Louie joined LSC-CyFair in 2017 and serves as the Vice President of Administrative Services. Mr. Louie and his team have fiscal responsibility of the college's budget and maintain the college buildings and grounds.
Mr. Louie holds a bachelor's degree in engineering and Master of Business Administration degree. Prior to LSC-CyFair, he held senior management positions in finance and administrative services for more than 15 years. He has led finance, accounting, risk management, procurement, construction, and property management departments at L3 Partners, Texas Medical Center, America's Choice Health Plans, and other organizations.
Mr. Louie serves on the Board of Directors of Asia Society Texas Center and serves as a Youth Ministry Deacon at his church. Ted is married with two children.
Meet the Adminisitrative Services Team
Administrative responsibilities include:
Fiscal responsibility of the college budget
Building and grounds maintenance
Business operations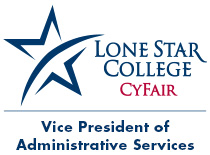 Contact Information
Theodore "Ted" Louie
Vice President for Administrative Services
Phone: 281.290.3936
Office: LRNC 240 C
Miriam Whitsitt
Administrative Assistant to the Vice President for Administrative Services
Phone: 281.290.3933
Office: LRNC 240 G