LSC-CyFair Transfer Services
Transferring after Lone Star College? We Can Help!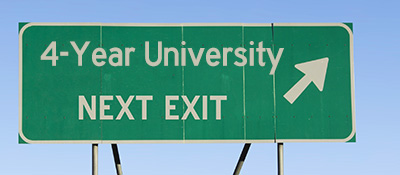 LSC-CyFair Transfer Services offers the support and resources students may need during the transfer process. We offer information within our Transfer Center, host representatives at our Transfer Center daily as well as at our Transfer Fairs each semester.
Looking to order a transcript? Visit Transfer & Transcripts to learn more about ordering transcripts and who to contact about ordering.
If you're looking for assistance in the process of transferring IN to Lone Star College, please review our Transfer IN student checklist.
---
Transfer Planning
At Lone Star College-CyFair, we believe in helping every student achieve their goals. In Transfer Services, that means helping every student ensure they know how to research their next step after LSC to make their credits earned work toward their future Bachelor degree. We love to see our students rewarded with transfer scholarships and great opportunities at their next institution of choice. Our team is here to help!
Looking for a step-by-step process guide for transferring? Check out our Transfer Planning Guide!
We have also developed a great resource to help studnets understand the top transfer schools from LSC-CyFair and the guides to help you get there: LSC-CyFair Transfer Starter
Want to know what your courses at Lone Star College transfer as to a university? You can compare courses by visiting the Texas Common Course Numbering System website (https://tccns.org/), and we also strongly recommend you reach out to University Transfer Advisors and Admissions representatives to best understand your options.
---
It Pays to Transfer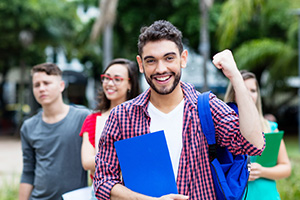 Lone Star College partners with many 4-year universities who may provide Lone Star College students with transfer benefits such as discounted or waived application fees, joint admission, cooperative advising, scholarships and tuition discounts. Review the links for each university below for more details about transfer scholarships offered. Also, check with the university you are interested in transferring to for eligibility criteria.
---
University Transfer Visits

Check out our
Monthly Schedule
of Universities visiting LSC-CyFair!
Universities typically set-up mid-day in the CASA Building. More details are always available in the Transfer Center - CASA 109i. Stop by!
---
Transfer Fairs and Events
Visit our upcoming Transfer Fairs, or visit the Transfer Center in CASA 109i for an up to date list of all University Transfer visits!
Transfer Fairs give you the opportunity to meet representatives from various Texas and out-of-state colleges, and ask all of your transfer questions. You can find out information about admissions, transfer requirements, required courses, financial aid, scholarships, and more.
Main Transfer Fair
September 14 • 10:00am-2:00pm

University Table Visits
September 18 • 11:00am-1:00pm

Transfer Talks
October 2 • 12:30pm-1:30pm

UHD Gator Preview Day
October 3 • 10:00am-12:00pm

UTSA STEM Showcase
October 23 • 11:00am-3:00pm

University Table Visits
October 9 • 11:00am-1:00pm

Fall Carnival Application Drive
November 8 • 11:00am-3:00pm

AOS Main Fair
November 14 • 10:00am-2:00pm
---
Pre-Health Transfer Advising
Make LSC part of your story.