Employment
Attention Job Seekers
To apply for positions currently posted, please complete an online application in our system. You will be given the opportunity to upload one resume to your application, and you may combine multiple documents (resume, cover letter, unofficial transcripts/certifications) into your application before submitting. After you create your basic application, you may attach additional documents to your applicant profile by logging in to your Careers home page.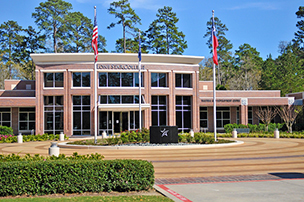 For LSC Employees
ALL employees must access their applications through myLoneStar or directly in Taleo.
You can access your application by using your system login (the same login used to access your email).
Current employees include full-time and part-time administrators, professional and support staff, full-time and adjunct faculty, and Continuing Education and Dual Credit Instructors.
If you are unsure of your employment status, contact your local LSC Human Resources team.
Employment Steps
All applicants are required to apply electronically through our online application. To ensure a successful completion of your application, please follow these steps:
Search and review open job vacancies;
Assemble all necessary documents, if applicable: resume, cover letter, employment history, relevant competencies/skills, education, transcripts, licenses and certification information, references.
Create and complete your online application. Please do not state "See Resume" within your application;
Attach all required supporting documents to your online application (e.g. résumé, cover letter, as indicated in job posting by an asterisk*). There is a 2mb size limit on each document that is attached. Acceptable document formats are: Microsoft Word, PDF, TXT, or RTF;
Attach unofficial transcripts (this is optional but highly recommended).
Print a copy of your application for your records.
Faculty Qualifications
To learn more about the minimum academic credentials for all members of the faculty, both full-time and adjunct, please visit the Faculty Qualifications page.
Privacy
At Lone Star College System, your privacy is our chief concern. We understand that you entrust us with your private personal information. Under no circumstances will Lone Star College share any personal information about you with any person or organization outside of Lone Star College.
Helpful Tips for Using the System
Before you begin searching and applying for positions, please read carefully the instructions and links that are provided.
Don't forget to clear your cache. See instructions above.
Write down your user name and password, for future reference. If you do forget, click on the Login Help link at our Careers main page.
Scroll to the bottom of each page to view and complete ALL fields.
You must apply for specific job openings in order to be considered for those positions.
Save! Save! Save! Please remember to save after completing each section of the application before proceeding to the next step or submitting.
After submitting your application, return to your Careers home page and click on My Career Tools > Cover Letters and Attachments to add additional attachments to your profile.
If you experience problems applying online, please contact the LSC Talent Acquisition Team at LSC-employment@lonestar.edu.
Clearing Cache
It is highly recommended that you clear your cache before starting your application. Go to Internet Explorer > Tools > Internet options > Browsing history > Delete. Check all boxes and click Delete, then click OK. Close your browser, open a new browser, and then sign back in to iStar.
Supported Browsers
| | | | |
| --- | --- | --- | --- |
| Firefox 17* | Google Chrome 19* | Explorer 10* | Safari 6* |
*and predecessors of each
Lone Star College is Now an E-Verify Employer
According to the U.S. Citizenship and Immigration Services, E-Verify is an Internet-based system that compares information from an employee's Form I-9, Employment Eligibility Verification, to data from U.S. Department of Homeland Security and Social Security Administration records to confirm employment eligibility.