LSC-Online Scholarships
There are scholarships available to you for attending Lone Star College-Online. Login to myLonestar and complete the Scholarship Application.
We highly encourage you to take full advantage of scholarship opportunities available to you!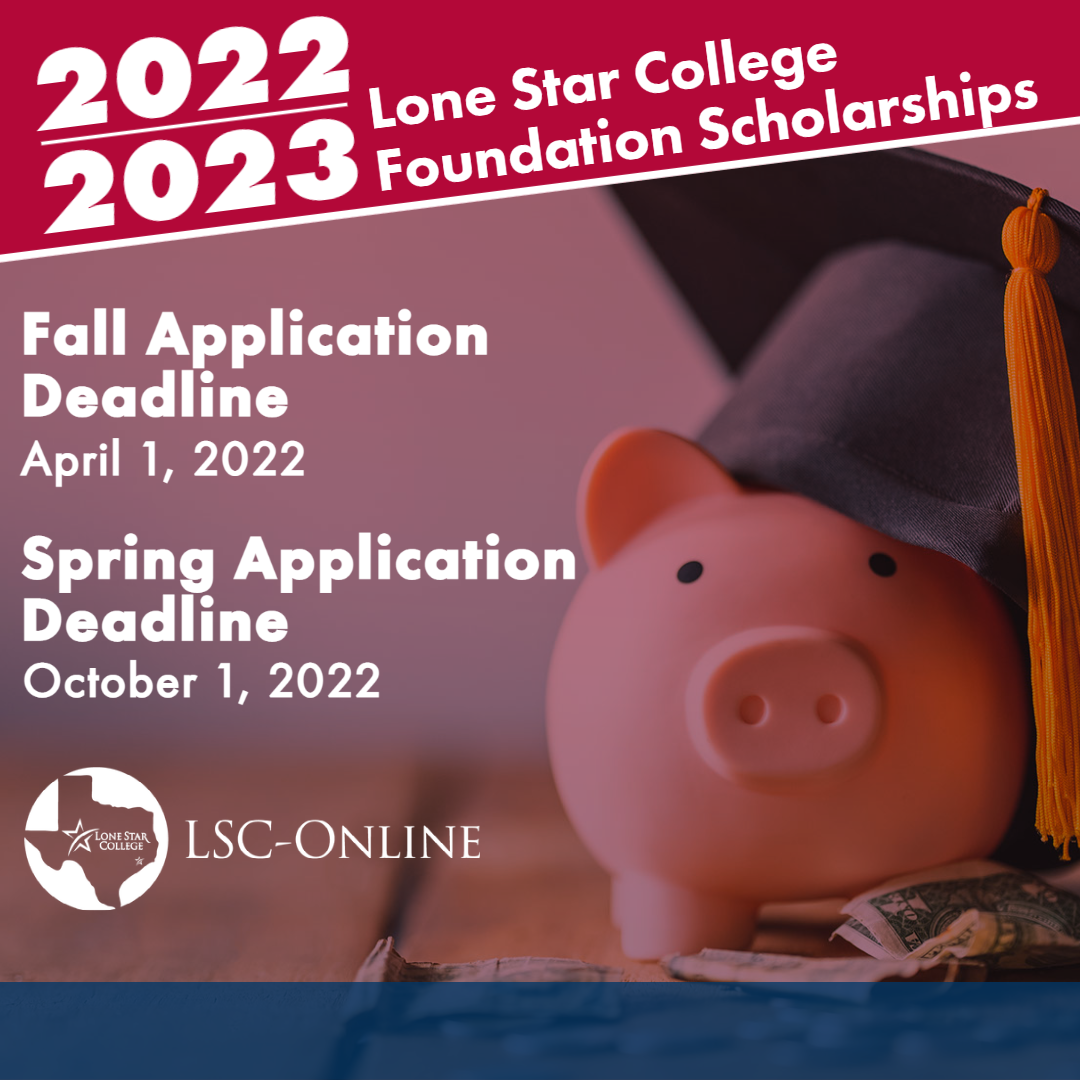 Endowed Scholarships Allocted to LSC-Online for FY23
Barnes and Noble College
Canteen Vending
Sandra Sue Chapman
DUROTECH
First Community Credit Union
Greater Texas Foundation Student Success Scholarship
Brian Heisler
Carl and Colene Joiner/Joiner Architects
OTS Family & Friends Scholarship
PBK Architects
Bonnie S. Perkins Memorial
Schulte Building Systems
Seth & Dianne Sharr
Stantec
Annual/Special Scholarships for LSC-Online
The R.E. Brooks Estate Trust Special Scholarships
Chancellor's Essay Contest Winner Scholarship
LSC Foundation Gala Scholarship
LSC Foundation Golf Scholarship
Christy Reed Excellence Award
SWASFAA Scholarship
For more information about the LSC-Foundation, click here.
Make LSC part of your story.