LSC-Online
Live your life, thrive online
Information Sessions
Join us to learn about campus processes and online learning, and ask our live panel of experts all of your burning questions.
RSVP for an Upcoming Information Session
Online Experience
Lone Star College-Online offers fully-online degrees and individual online classes - flexible options to help you achieve your goals.
Fully-Online Programs
Lone Star College currently offers 30+ fully-online programs to meet the needs of modern students.
Synchronous Classes
Synchronous classes run in real time, with students and instructors attending together from different locations.
Asynchronous Classes
Asynchronous classes run on a more relaxed schedule, with students accessing class materials during different hours and from different locations.
Top Reasons LSC-Online is Right for You
Save Time & Money
No commuting or childcare costs & avoid rush hour traffic.
Small Class Sizes
Even online!
Online Success
Online first year experience course designed to set you up for success.
TechConnect Program
Registered LSC students can check out free computers and software.
Online Advisors
Dedicated team of online advisors and instructional design experts to help you with your degree plan.
24-hr IT Support
Around the clock technical support services even on holidays.
---
Still not sure?
Take a simple quiz to see if the online platform is a good fit for your life and goals. Use the following credentials to login:
Username: lscstudent
Password: lonestar
Executive Vice Chancellor/CEO Online Campus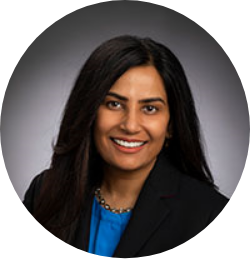 After serving more than five years as the President of Lone Star College-CyFair, Dr. Seelpa Keshvala was appointed the Executive Vice Chancellor and CEO of Lone Star College-Online in August 2021. In this new role, she is leading the development of our 8th college: LSC-Online.
Virtual Student Services Resources
Additional Community Resources
Contact Us
US Department of Education Notice
The United States Department of Education requires that we inform students of the complaint processes in the state in which the student is receiving the education. For more information, visit Complaint Resolution for Distance Students.
Make LSC part of your story.