Communities In Schools of Houston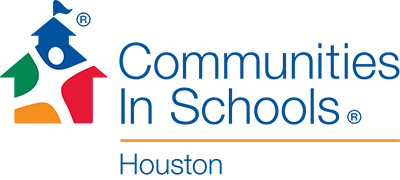 About Us
We are a nationwide network of passionate professionals working as an addition to Lone Star College campuses, surrounding students with a community of support and empowering them to stay in school and achieve in life. We serve students system wide, so it doesn't matter as long as they are currently enrolled (not dual-credit or LSC-online).

Support & Guidance and Counseling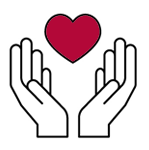 Providing students with individual supportive guidance and counseling and facilitating support groups to help them manage their emotions and interactions with peers, addressing issues such as grief and loss, depression, low self-esteem, anger management, anxiety, and more.
Family and Personal Concerns
Crisis Intervention: Grief and Trauma
Strategies for Managing Stress, Anxiety, and Depression
Relationship-Skills Training
Please use our Contact and Help Form for more.
Human Services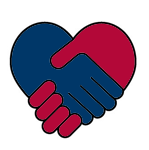 Linking students via referrals to local service agencies to meet basic needs involving food, clothing, housing, transportation, employment, rent and utility assistance, as well as referrals for crisis intervention, medical, dental, and mental health issues.
Emergency Needs: Food, Shelter and Clothing
Mental Health & Community Resource Referrals
More
Academic & Personal Skills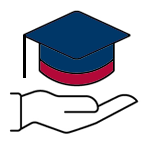 We offer students guidance and support in areas such as time management, study techniques, organization, and effective communication. Moreover, we emphasize goal setting, working closely with students to define and pursue their aspirations. Through our tailored approach, we assist students in honing their skills, building confidence, and achieving their goals both inside and outside of the classroom.
Social and Life Skills Support
Positive Self-image and Self-worth
Academic Support and Counseling
Goal Setting
More
More about our Support and Services: https://www.cishouston.org/what-we-do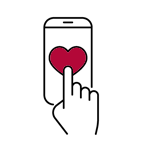 It is not uncommon for college students to experience symptoms of depression and anxiety. As a Texas resident currently enrolled at Lone Star College, you have access to valuable resources for support. Communities In Schools provides a 24/7 Emotional Support Line at (844) 844-4007. This helpline offers emotional support and connects students to relevant resources within their service area.

If you are in crisis, please reach out to one of the following resources for immediate assistance:
National Suicide Prevention Lifeline 1-800-273-8255 (TALK)
Tri-County Behavioral Healthcare Crisis Line 1-800-659-6994
The Harris Center 713-970-7000 option 1
Crisis Text Line: Text CONNECT to 741741
National Domestic Violence Hotline: 800-799-7233
Lone Star College Police: 281.290.5911
Remember, if you are facing a life-threatening emergency, please dial 911. Your safety and well-being are of utmost importance.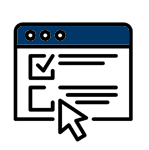 LSC Students can can also fill out our Contact and Help Form and a CIS team member will respond to your request within two business days. While CIS hours are Monday through Friday 8:00 am - 4:00 pm, we work with students to make appointments that work for them. We offer appointments on evenings and Saturdays as needed and can meet in-person, over the phone, or virtually.
You can also find our individual campus contacts below. Feel free to call or email.

For more information please visit: https://www.cishouston.org/

Currently enrolled LSC Students are eligible for services. Does not include Dual Credit or LSC Online students.
Lone Star College Campuses Contacts

Learn More
Make LSC part of your story.