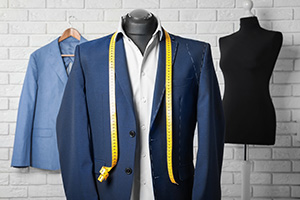 The Career Closet @ The Empowerment Center was established to provide support for students who have a scheduled job interview, but have nothing appropriate to wear and are unable to purchase the needed items.
The closet is set up to feel like a boutique, with menís and womenís clothing in all sizes, shoes, ties, jewelry, and other accessories. Our purpose is to make you feel more confident and comfortable by dressing to impress, as if you already have the job! You are allowed to keep the outfit following your interview.
Please stop by the Career Closet in The Empowerment Center in CASA 121 if you need an interview or presentation outfit. We will be happy to assist you. You can also email us at Empowerment.Center@lonestar.edu for more information.
The Career Closet @ The Empowerment Center also accepts donations of clean, stylish, interview- appropriate clothing from students, staff, faculty, and the community. Guidelines for donations can be found here below.
Accepted Career Clothing Donations for Men and Women
Suits (pants or skirts)/Trousers/Skirts
In season
No rips, tears, or stains
No buttons missing
No loud or garish prints
Knee length or lower for skirts
Blouses/tops
Preferably white or solid colors
No revealing necklines
No garish colors or prints
Sleeves or sleeveless (to wear under a suit or blazer)
No perspiration stains
Button-down collared shirt for men

Preferably white or solid colors
No garish colors or prints
No perspiration stains
Shoes Ė We only accept new or gently worn shoes
Solid color pumps
Sensible heel (no stilettos or oversized platforms)
Closed toe and heel
Flats with soles (no ballet flats)
Menís dress shoes in black or brown
Make LSC part of your story.