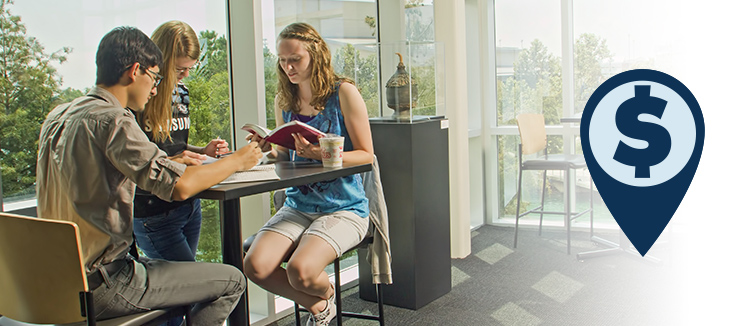 At Lone Star College we know that having good financial skills and knowledge can help you to be academically and professionally successful, and LSC offers resources to help students pay for college. Not sure how to pay for college? Financial aid and scholarships are available for academic and workforce programs. We even offer on-campus employment opportunities for enrolled students that qualify for the work study program. You can also find other scholarship and financial resources from our transfer partners and scholarship foundations.
LSC Financial Wellness Program

On Demand Module
To support your financial success, Lone Star College has developed a Financial Education Resources module that provides valuable information on many topics starting with financial basics and tips on spending and saving wisely to more comprehensive topics including investing and making large purchases. All students can access the module by logging in to myLoneStar and on the Student Homepage clicking the Links tile.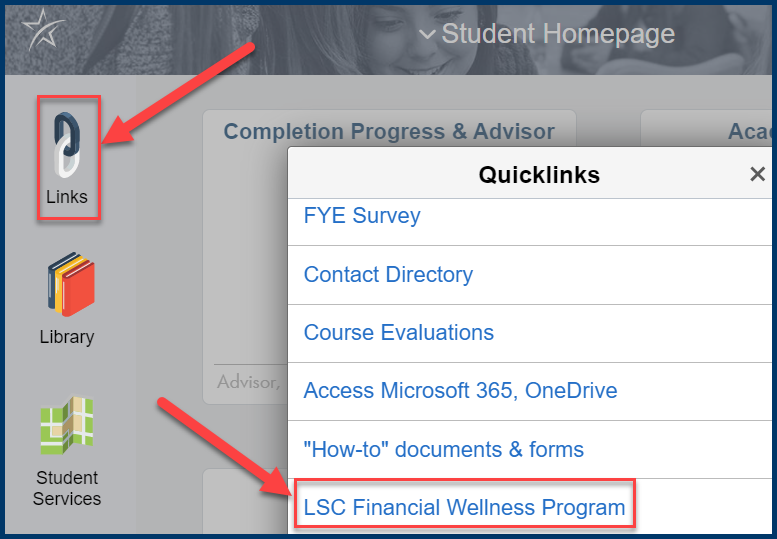 Your financial health is important as you work on completing your degree at Lone Star College so make sure you take advantage of all the financial resources LSC has to offer.
LSC Financial Wellness Workshop Series
In partnership with Wells Fargo Bank, the LSC Financial Wellness Workshop series provides students an opportunitiy to dive into financial topics with banking experts. Students can register for an upcoming workshop by clicking on the one of the Fall 2022 dates below.
September 22, 2022 –10am - 11am- 8 Healthy Habits of Financial Wellness
October 13, 2022 – 2pm - 3pm – Managing Your Money: Budgeting & Saving
October 26, 2022 – 10am - 11am – Let's Talk Credit
November 8, 2022 – 2pm – 3 pm – Student Loan Repayment Basics
November 30, 2022 – 2pm – 3pm – Protecting Yourself from Fraud
Financial & Scholarship Resources
Scholarship Opportunities from LSC Transfer Partners
Allows student that are members of Phi Theta Kappa (PTK) to connect with transfer institutions, scholarships, and career pathways
The Cooke Undergraduate Transfer Scholarship is a highly selective scholarship for the nation's top community college students seeking to complete their bachelor's degrees at a four-year college or university. Each Cooke Scholar has access to generous financial support for two to three years, college planning support, ongoing advising, and the opportunity to connect with the thriving community of fellow scholars.

Make LSC part of your story.