Hispanic Heritage Month - 2023
LSC Celebrates Hispanic Heritage Month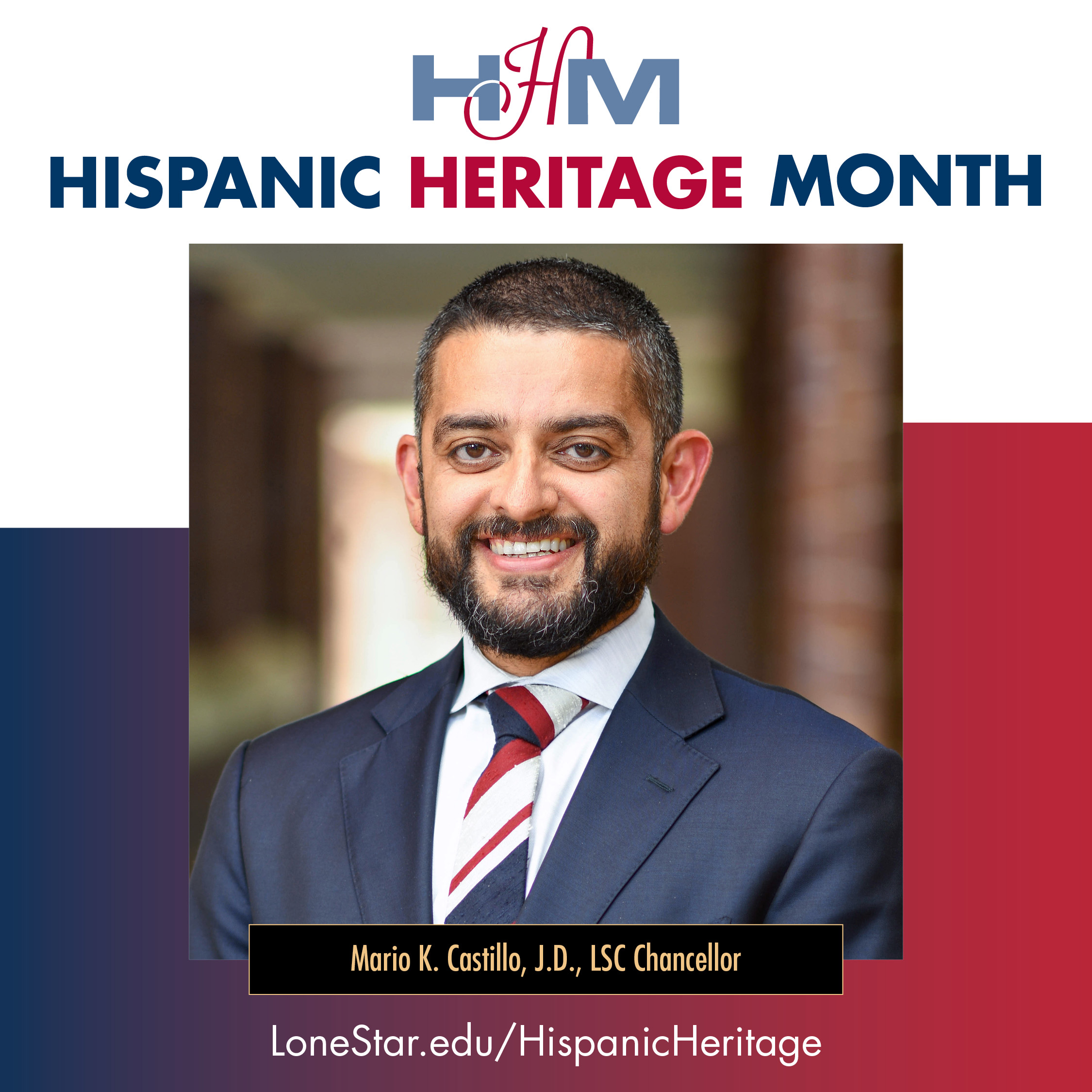 Mario K. Castillo J.D. was named the fifth Chancellor of Lone Star College in August 2023. Prior to that, Castillo served as LSC Chief Operating Officer and General Counsel. Castillo's focus is the college's students and has reshaped processes and procedures to be student centric and student informed and ensures he meets students where they are at.
Castillo is a first-generation high school (on his mother's side), college, and law school student as well as a first-generation American. Castillo received his Juris Doctorate from the Maurer School of Law at Indiana University in Bloomington and received his Bachelor of Arts in Government from The University of Texas at Austin.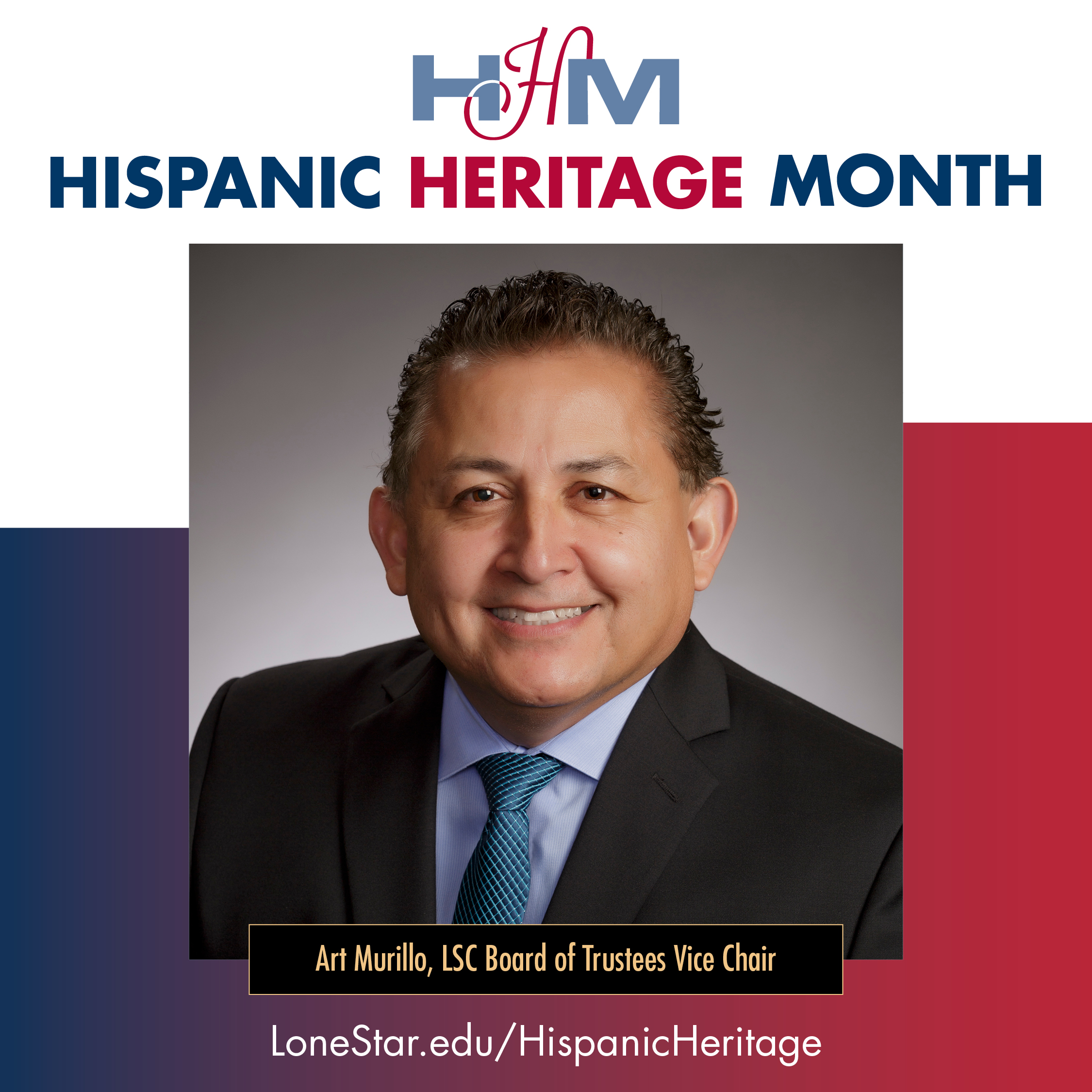 Art Murillo works for the Metropolitan Transit Authority (METRO) as the Senior Public Engagement Representative for METRO's Northeast region – an area that includes the communities of Aldine, Humble, Kingwood, and Atascocita. In 2014, Murillo was elected to Position 4 of the Lone Star College Board of Trustees.
Murillo is strongly committed to public service and is very passionate about expanding opportunities for residents and business owners in the Aldine community.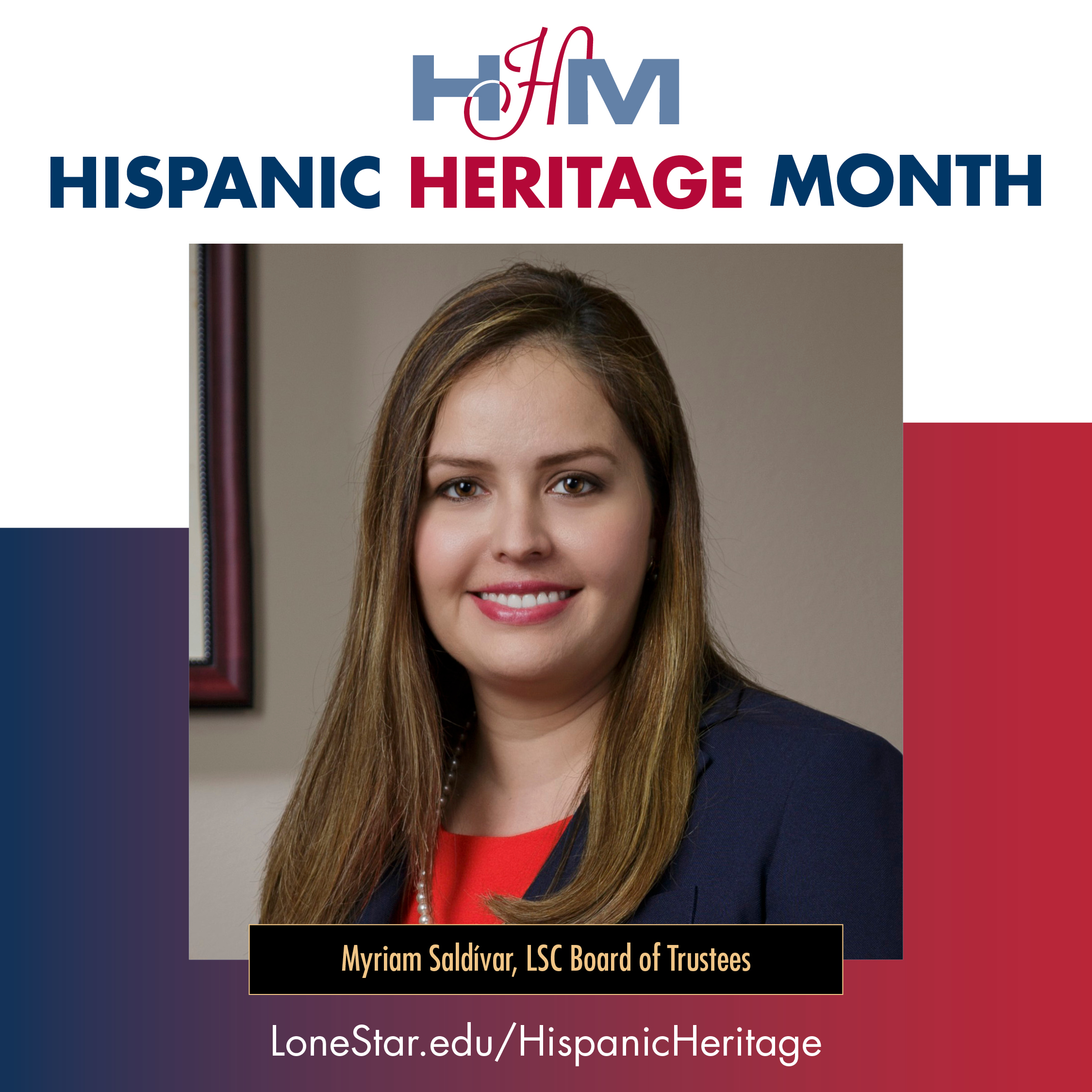 Myriam Saldívar joined the Lone Star College System Board as Trustee District 6 in 2016. Saldívar grew up in the Aldine area, where she graduated from Aldine Sr. High School. After high school, she attended Lone Star College-Tomball and later graduated from the University of St. Thomas with a degree in International Studies and minor in Political Science.
Her dedication to provide opportunities to our youth has led her to serve on several boards providing much needed health resources to underserved communities. She also served on the Hispanic Advisory Committee for the Houston Independent School District—designed to help promote educational resources for at risk students.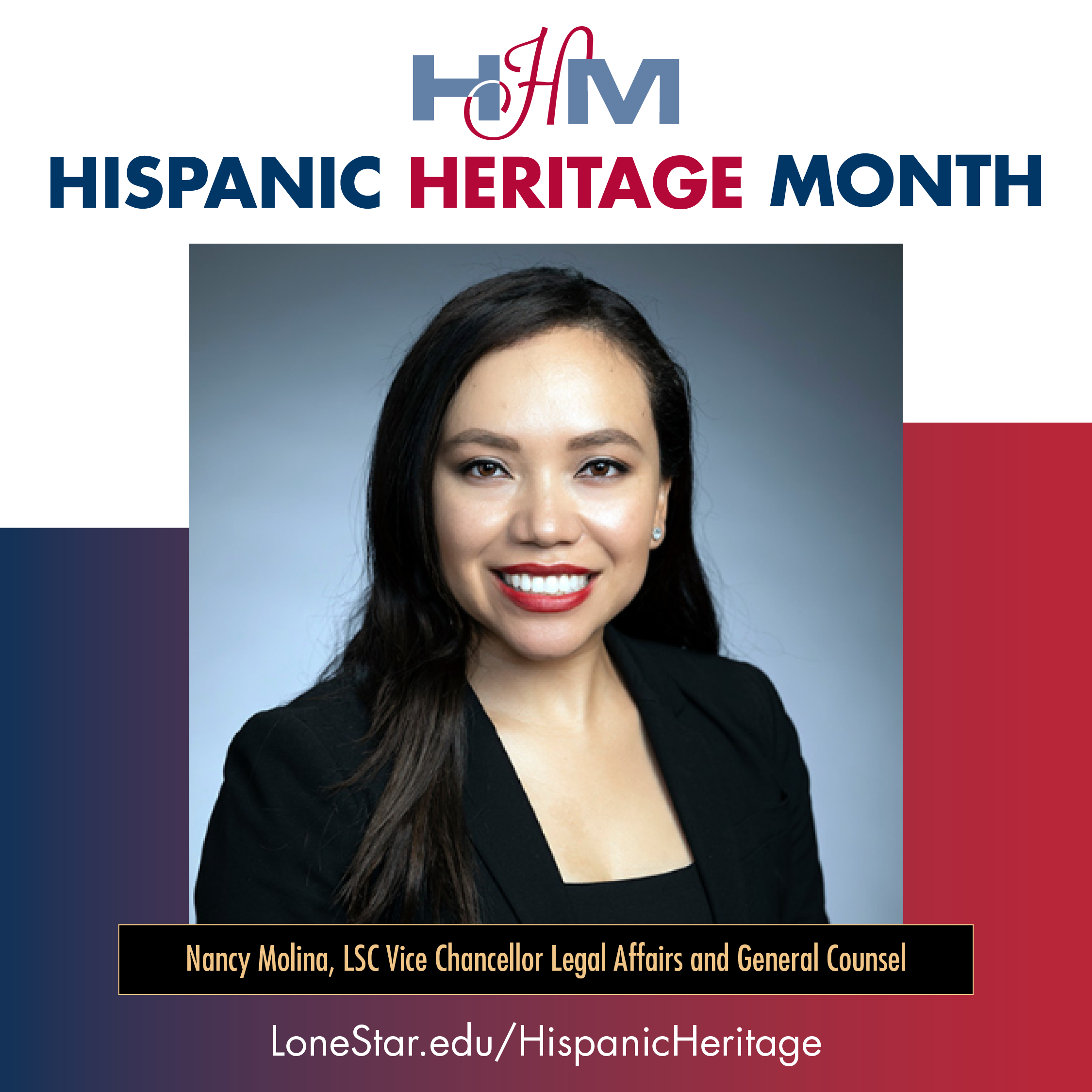 Nancy M. Molina, J.D., was named Lone Star College Vice Chancellor Legal Affairs and General Counsel September 2023. Prior to that, Molina currently served as LSC Deputy Chief Operating Officer and Associate General Counsel.
Before joining LSC, Molina served as a Labor, Employment, and Benefits Associate at Monty & Ramirez, LLP, in Houston. During this time, she represented both public and private employers before agencies such as the National Labor Relations Board, Department of Justice and the Equal Employment Opportunity Commission.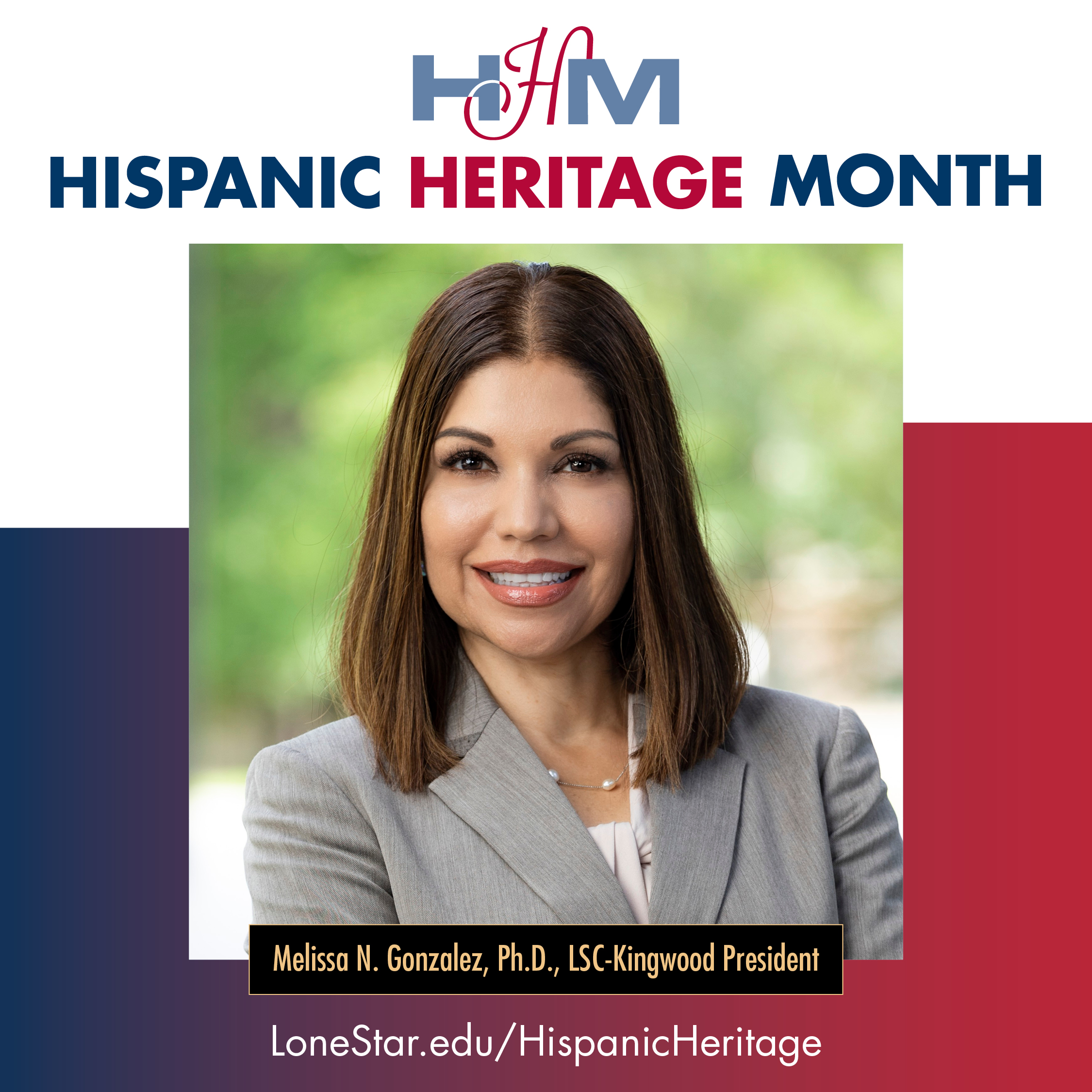 Melissa N. Gonzalez Ph.D., was appointed President at Lone Star College-Kingwood in fall of 2021. Gonzalez also served in numerous leadership roles at LSC including Dean at LSC-North Harris, Special Assistant to the President, Interim Vice President and Vice Chancellor of Workforce and Economic Development.
While a graduate student, Gonzalez started her teaching career by becoming a GED instructor for a Region VI program targeted for single mothers in the Rio Grande Valley and a tenured UH-Clear Lake faculty member. Her passion for helping individuals fulfill their dreams and change their lives through education became a personal journey and mission.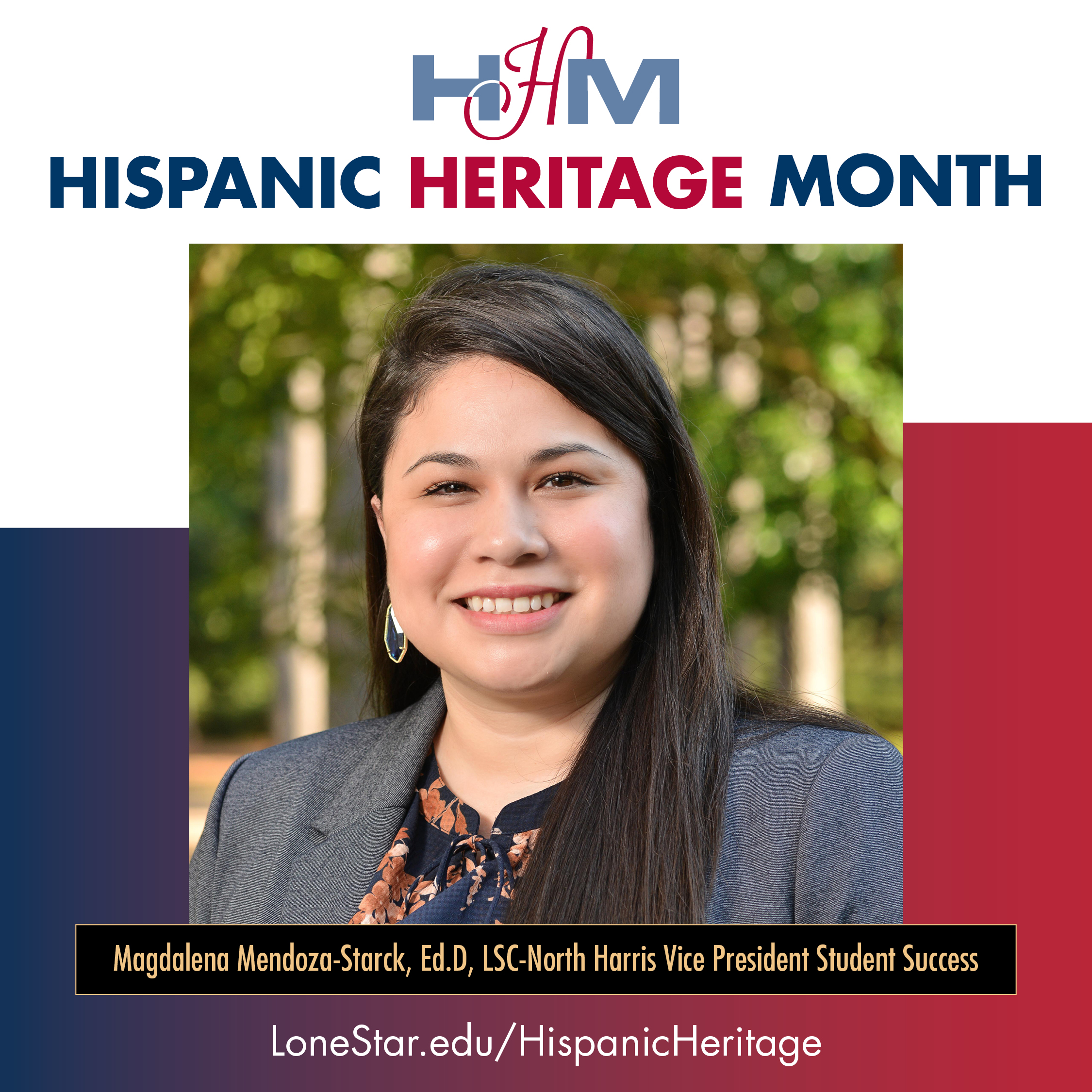 Magdalena Mendoza-Starck serves as Lone Star College-North Harris' Vice President of Student Success.
Mendoza-Starck began her career at Lone Star College as a student at the Tomball campus, where she also was a student worker. Prior roles with Lone Star College include serving as a program manager for the Center for Leadership, Academic and Student Success, and as an academic advisor. She also held positions at Texas A&M University and University of Houston-Downtown.
Mendoza-Starck has led several major initiatives to support students at LSC-North Harris, including the opening of a Student Resource Center, which provides a centralized location for food, school supplies, career clothes and baby essentials. Other initiatives include a partnership with the Houston Food Bank to provide food to students and their families, and the consolidation of counseling services in one location for easier student access. She embraces the opportunity to assist students from application to graduation and is firm believer in civil rights, social action, economic empowerment and education.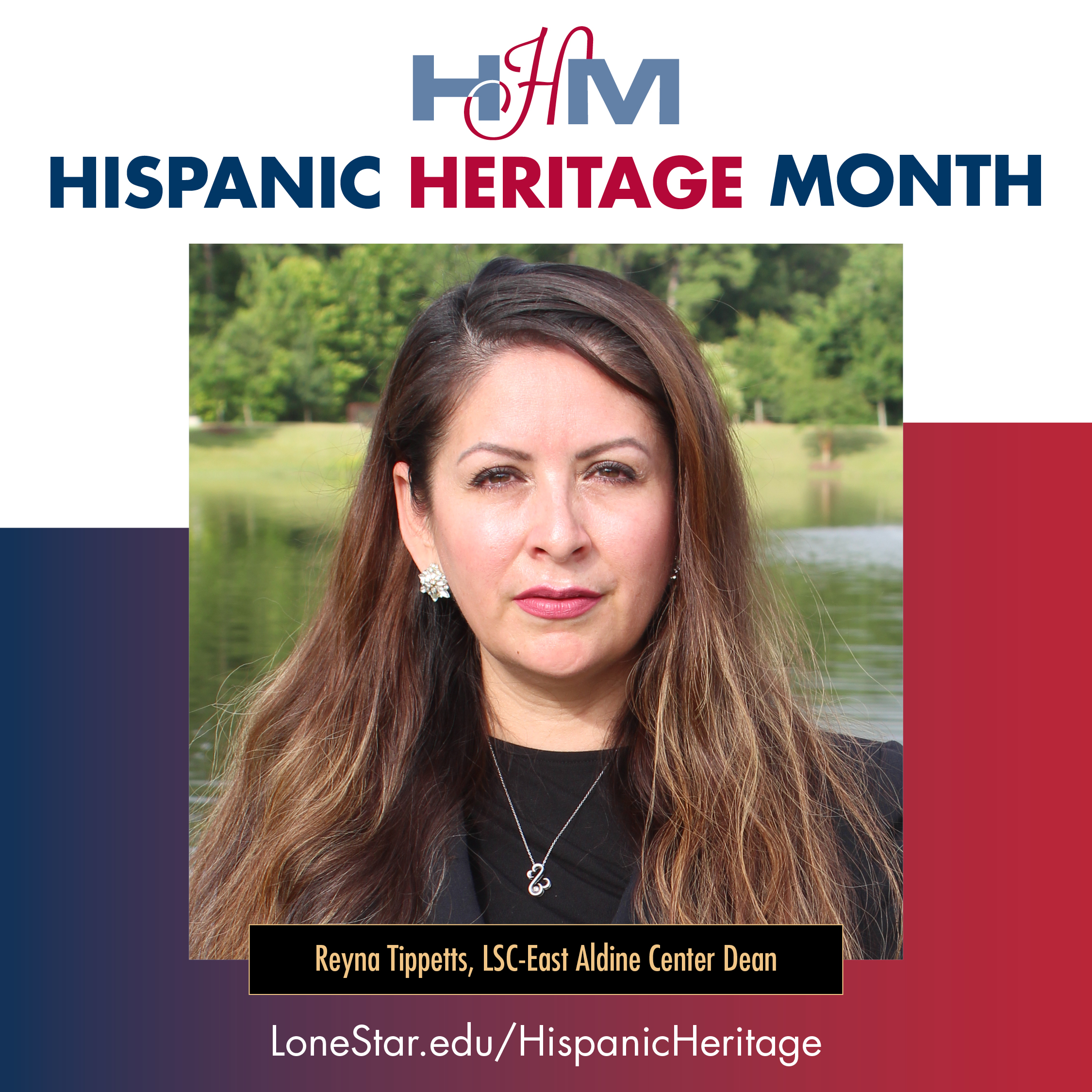 Reyna A. Gómez Tippetts believes in the power of education and perseverance. Gómez Tippetts began working at LSC as a custodian, then in the LSC Police Department before becoming an Academic Advisor, Adjunct Faculty Member and finally named LSC-East Aldine Center Dean in March 2023.
Gómez Tippetts has earned degrees from LSC, Our Lady of the Lake University and Lamar University and credits education for her amazing journey. Gómez Tippetts story provides inspiration and hope to many of her students.
Visit the Lone Star College Events Calendar for a list of activities taking place at all LSC Campuses.
Make LSC part of your story.