Three Lone Star College-CyFair students are competing for the prestigious Jack Kent Cooke (JKC) Foundation Undergraduate Transfer Scholarship, which would provide up to $40,000 per year for two to three years as they pursue their academic journey.
This year, Alver Dela Cruz, Franco Lucero and Melissa Zapata, are among the 21 LSC students named JKC scholarship semi-finalists, which is the largest number chosen among Texas community colleges.
LSC-CyFair has also had three students win this national undergraduate scholarship including Thanhphuong Le in 2012, Rey Laurencio in 2016 and Michael Aguilar in 2018.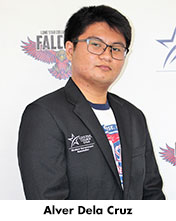 "The JKC scholarship is a symbol of hope and the key for an ordinary person from anywhere to unlock the doors of their aspirations, even if such doors were not originally made and opened for someone like us, as long as they are willing to work hard for it," said Dela Cruz, who plans to become a neurosurgeon. "It is a validation that goals are attainable through hard work and pure tenacity."
In pursuit of a bachelor's degree in Chemical Engineering or Biomedical Engineering, this Honors College student and vice president for several student organizations is keeping his options open. While he has his sights set on transferring in the next year to Rice University or the University of Texas at Austin, his dream is to attend either Yale University or Princeton University.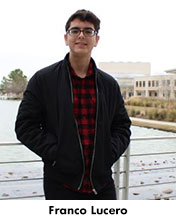 Lucero agrees that being named a JKC semi-finalist validates the hard work he has put forth at LSC-CyFair where he is an Honors College Chancellor Fellow. This president of the Honors College Student Organization enjoys public speaking and hopes to continue his academic journey at Rice University when he graduates this May.
"I have managed to go two years debt free," said Lucero, who pursuing a career in marketing/business management. "And if I could finish my bachelor's degree without a single dollar in debt, I would be able to start advancing my career and giving back my time to the people and institutions (like Lone Star College) that have gotten me this far."
With a dream is to improve the infrastructure of major U.S. cities, Zapata plans to graduate in spring 2021 and transfer to Texas A&M University to earn a civil engineering degree.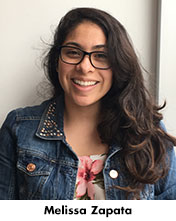 At times, she has had to work three jobs while in school. However, she participated in Honors College last spring, now serves as vice president of the Science and Engineering Club and is a member of Women in STEM.
I have learned that it is important to do everything you can to be the best," said Zapata. "This achievement (being a JKC semi-finalist) means the world to me. If I was to be a recipient of the JKC scholarship, my educational journey would change entirely."
This year's semi-finalists were chosen from a pool of nearly 1,500 applicants attending 369 schools in 45 states and the District of Columbia.
The JKC Undergraduate Transfer Scholarship recipients will be announced in April. These scholars are selected based on exceptional academic ability and achievement, financial need, persistence, service to others, and leadership.
Late Start spring semester classes at LSC-CyFair are available. For information go to LoneStar.edu/late-start. For information on LSC-CyFair go to LoneStar.edu/CyFair.