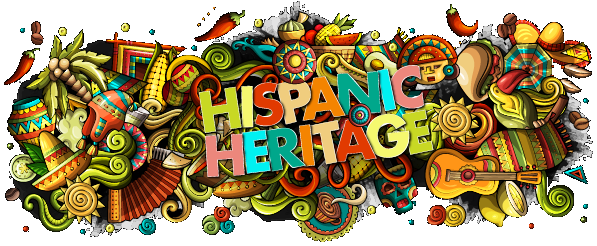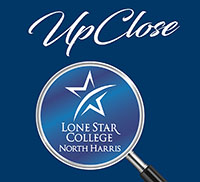 Looking at Lone Star College-North Harris up close reveals more than 1,100 employees fulfilling the college's mission at LSC-North Harris and LSC-East Aldine Center. Their collective experience and dedication make the college a standout in higher education. One of those employees is Juan Argueta.
As an EDUC 1300 instructor at Lone Star College-East Aldine Center, Juan Argueta is in the perfect position to help students succeed. The course, designed to help first-time college students identify and develop good study habits, reminds Argueta of his own challenges when he was in school and what he did to ultimately arrive at his current role.
The Houston native has never lived anywhere else. "Houston is my home, and I've never left," said Argueta. "No matter how long I've lived in Houston, I am constantly meeting new people from various backgrounds. I love that cultural diversity. Plus, it is not difficult to find an amazing variety of food!"
Growing up in Houston as the eldest of three brothers to immigrant parents meant Argueta was always the pioneer breaking new ground. He likes to tell students, "Everything I've accomplished in school was 'the first time' in my family."
"I struggled in elementary school because English was only spoken at school. So, it took me a while to learn the language well," said Argueta. He persevered and went on to graduate from Aldine Senior High School in 2005, but he never forgot the challenges he faced.
"I love sharing my background with students because I know that a lot of our students have the same challenges I had, if not more," Argueta said. "I love being a living example that with determination, perseverance and the right mindset, no obstacle or challenge can get in the way of success."
The key to his success was the critical support and influence of key teachers in Argueta's past. "In each phase of my life, there has always been a great educator who helped me along the way," he said.
Argueta explains, "My fourth-grade teacher, Ms. Waller, taught me to strive to be the best and is one of the most passionate teachers I've learned from. My eighth-grade teacher, Ms. Mateo, believed in me and my abilities and constantly challenged me to succeed. During high school, Mr. Rogers was very influential and helped me develop character and integrity. And right here at Lone Star College, the late Professor Hobbs helped me realize that I can achieve academic success, which led me to dramatically increase my academic performance."
The service of the educators in his life helped Argueta realize what he wanted to do with his life. "I truly have a passion to guide our future global leaders, just the same way the educators in my childhood helped me succeed despite the challenges I faced," said Argueta.
"Steve Jobs said, 'The only way to do great work is to love what you do,' and that resonates with me," Argueta said. "I truly have a passion to guide our future global leaders, just the same way the educators in my childhood helped me succeed despite the challenges I faced."
To help guide students, Argueta encourages them to write out their goals. "Where do you want to be in life next year, in three years and beyond," he said. "How will you achieve those goals? Persevere and learn from everything you do. If there are setbacks, learn from them to overcome them. After all, all the greatest minds in the planet have had to overcome setbacks at one point or another."
Lone Star College offers high quality, low-cost academic transfer and career training education to 99,000 students each semester. LSC is training tomorrow's workforce today and redefining the community college experience to support student success. Stephen C. Head, Ph.D., serves as chancellor of LSC, the largest institution of higher education in the Houston area with an annual economic impact of nearly $3 billion. LSC consists of seven colleges, eight centers, two university centers, Lone Star Corporate College and LSC-Online. To learn more, visit LoneStar.edu.

###