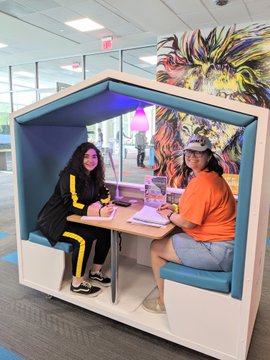 This fall, Lone Star College-University Park welcomed students to its latest addition, the Lion's Den. The multipurpose student space continues the college's history of producing innovative and responsive facilities that meet the needs of students and the community.

The 10,000 square-foot space is a multi-use area that includes event space, computer stations, private study and meeting rooms, study pods, a meditation room, a game room lounge and more.

Dr. Shah Ardalan, LSC-University Park president, said the Lion's Den allows for students to feel right at home when they walk in, and will help expand Student Life programs on campus.

"The state-of-the-art space is a sign that this is a college that understands and prioritizes its students," said Ardalan. "We are actively expanding our academic offerings and facilities to meet the needs of our students and the community. The Lion's Den is a great resource and will encourage more students to get involved with the many opportunities available through Student Life."

To design a space that truly meets the needs of students, college officials met with current LSC-University Park students and alumni throughout development.

"We were able to get feedback from students and alumni on every part of the space," said Sarah Ray, Student Life manager at LSC-University Park. "This is a result of their voices and we really appreciate that. The Lion's Den is a place for collaboration, growth and engagement. Who knows, this may be the place where a conversation that changes the world happens. And that is our goal."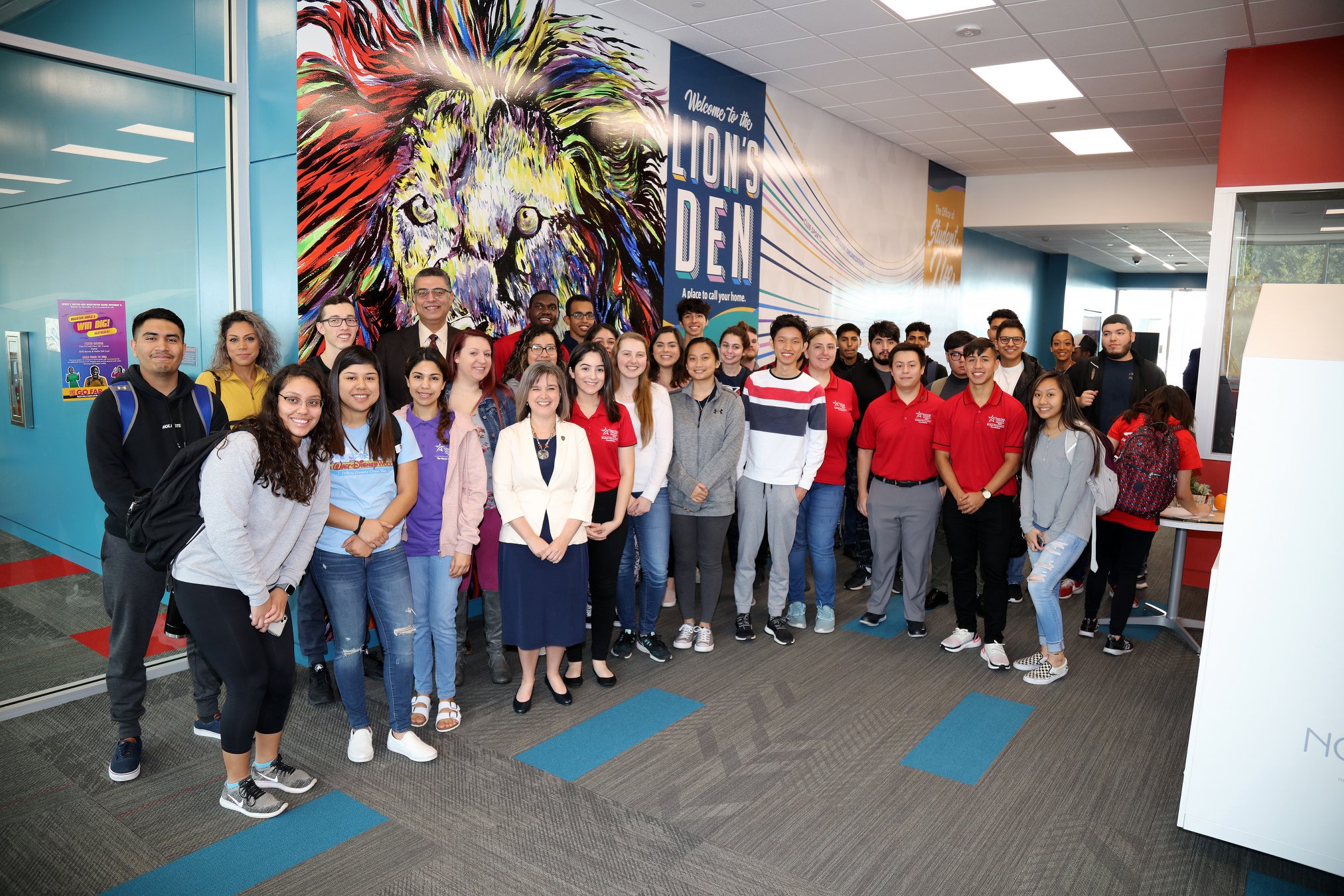 "We have an area where students can decompress and collaborate," said Elian Sours, an LSC-University Park student and Student Government Association treasurer. "As a student leader, this is a great tool I now have in my toolbox to get students involved on campus. LSC-University Park prides itself on being innovative, and this is something I am proud to be a part of. It makes me proud to be a lion."

The space features a mural of Leo the Lion, the college's mascot, derived from artwork by LSC-University Park graduate Hollie Frye.

"The mural represents Student Life's vision and mission. One of the things we value is students being lifelong learners and global citizens. This center enables students to do that," said Ray.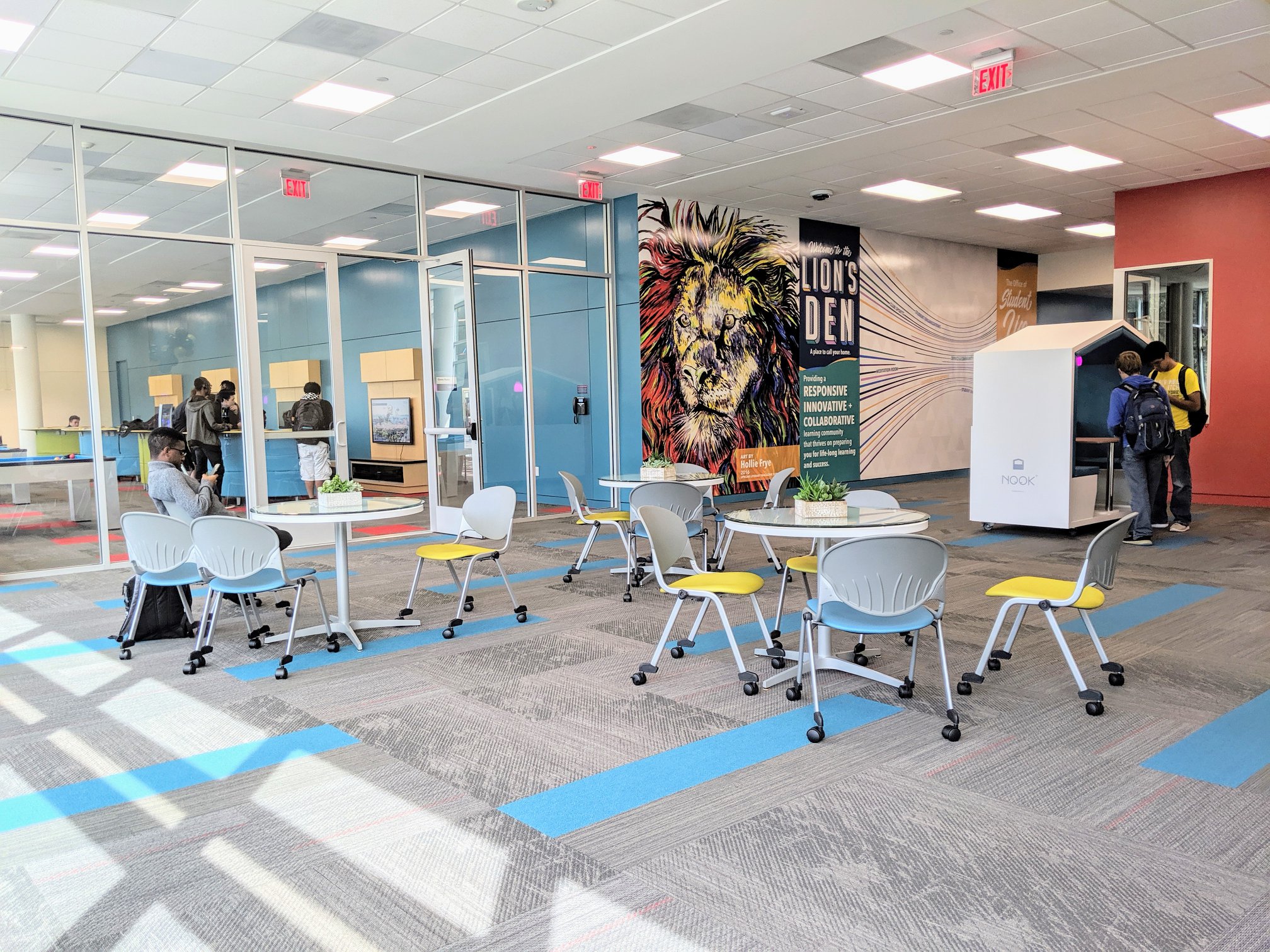 LSC-University Park has over 35 registered student organizations, including the International Studies Club, Black Student Union, HOSA Future Health Professionals, and the LGBTQ+ Coalition. Together, the student organizations host approximately 650 campus events each year with more than 6,600 participants.

Student Life programming opens doors to leadership development, social opportunities, skill enhancement, volunteerism and academic success. Campus engagment exposes students to a variety of experiences that enrich their lives and prepare them for the future.

LSC-University Park welcomes the community to experience the college for themselves. Classes start throughout the year, and spring registration is underway. Visit LoneStar.edu/UP for more information.