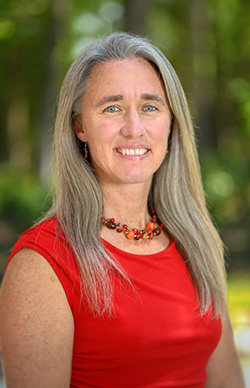 Lone Star College announced Valerie Jones, Ed.D. has been selected as the new president of Lone Star College-CyFair following a nationwide search. She will become LSC-CyFair's fourth president effective June 1. Jones has served as LSC's Associate Vice Chancellor of Academic Affairs since 2019.
"Since arriving at Lone Star College, Dr. Jones has been instrumental in the creation of three bachelor's degrees," said Stephen C. Head, Ph.D., LSC Chancellor. "She also played a key role in several accreditation projects and led the work on our reaccreditation and Quality Enhancement Plan that will focus on improving race, ethnicity and modality equity across the system."
"I am grateful to Chancellor Head for the opportunity to serve as the next Lone Star College-CyFair President," said Jones. "I look forward to carrying on the legacy of this college by working with the talented faculty and staff to provide the outstanding educational opportunities the CyFair students and community have come to expect."
Jones joined LSC in 2019 after serving as Vice President for Instruction and Chief Academic Officer at Odessa College from 2013-2019. Her accomplishments at Odessa included a leadership role in moving the college to national prominence for its student success and scheduling initiatives. She also led the effort to create two Bachelor of Arts degrees at the college. Previously Jones served community colleges in North Carolina for 15 years as a dean, chair and faculty member in the English Department.
Jones holds an Ed.D. in Education Policy, Organization and Leadership, with a concentration in Diversity & Equity from the University of Illinois; an M.A. in English from East Carolina University and a B.S. in Education from Indiana University.
LSC-CyFair was the fifth college to join the LSC system when it opened its doors in 2003 and has since become the largest, welcoming more than 22,000 students in fall 2021. LSC-CyFair also has oversight of LSC-Cypress Center and LSC-Westway Park Technology Center.
Gerald F. Napoles, LSC Vice Chancellor Student Success and CEO LSC-System Office, University Park, served as Interim President for LSC-CyFair while the search was being conducted.
"I want to thank Dr. Napoles for helping us during this transition," said Head. "I also want to acknowledge the Presidential Search Advisory Committee and the numerous employees who participated in the various forums. Their input and guidance were invaluable in the final decision."