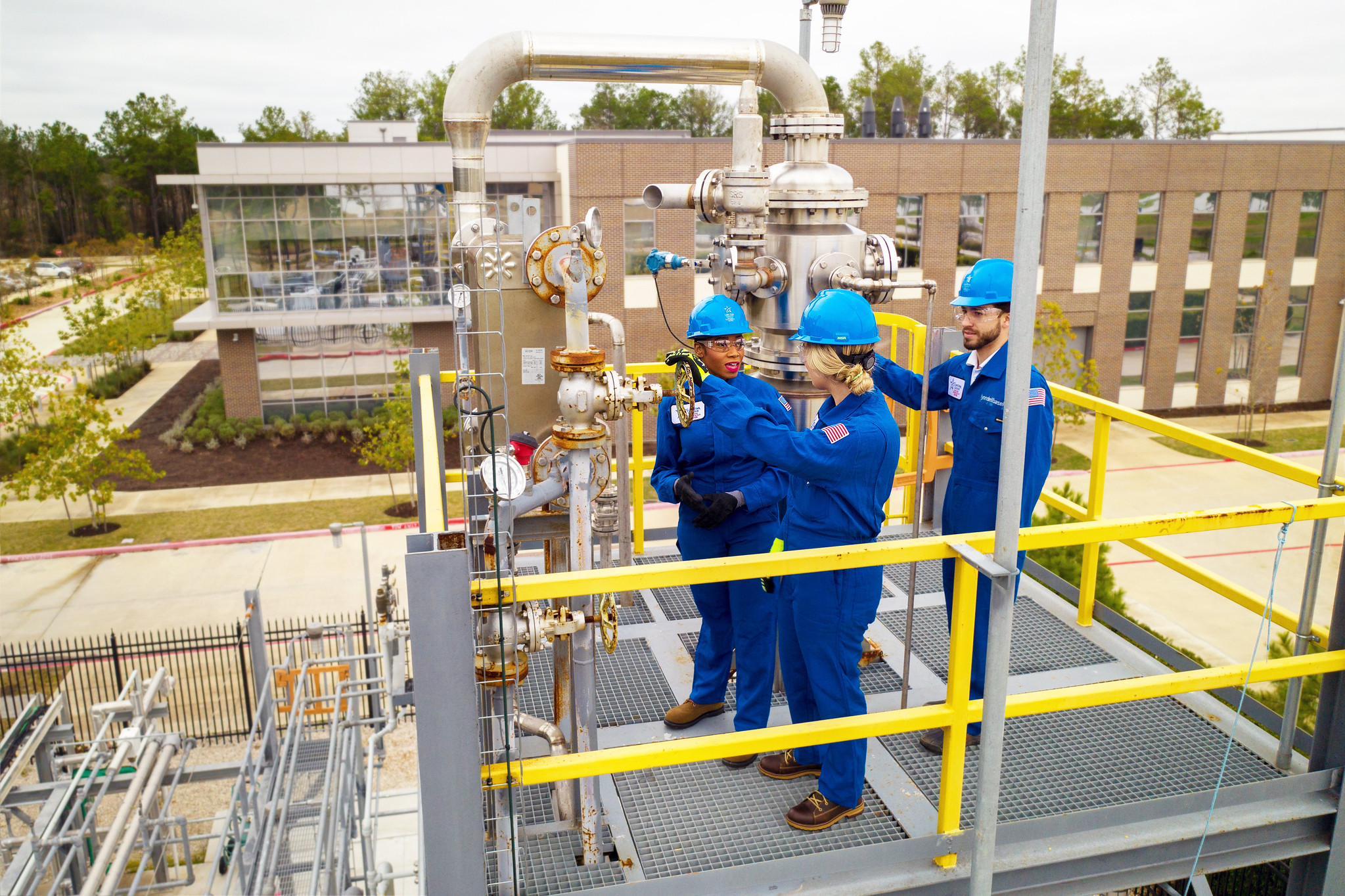 Lone Star College understands an educated workforce leads to thriving industries, strong communities, positive economic outcomes and innovative educational opportunities.
OPITO, the global safety and skills body for the energy industry, partnered with LSC Foundation to offer $1,000 grants to 15 students enrolled in the LSC Process Technology program. Funds will provide students with access to more workforce training.
"These scholarships will help increase underrepresented populations in the process technology industry," said Nicole Robinson Gauthier, CFRE, LSC Foundation Executive Director. "This opportunity will help remove some of the financial burdens students face while focusing on their education and future careers."
OPITO has been working in partnership with industry for more than 50 years by driving global standards and qualifications, creating workforce development solutions and leading dialogue with industries and governments.
"Funding these scholarships is part of our commitment to attracting prospective workers to join the energy sector," said Alex Spencer, Director of Operations at OPITO. "Additionally, the grants will provide Lone Star College students access to recognized programs, which supports future workforce development."
Lone Star College recognizes OPITO as an industry-standard in plant operation. In addition to the $1,000 grants, students will receive hands-on skills and training on procedures and safety methods needed in their chosen careers.
"Safety is a top priority at the Lone Star College-Process Technology Center and our curriculum is replete with safety concepts and practices," said Roger Chambers, Ph.D., LSC-Kingwood Process Technology Center Dean. "Partnering with an industry leader like OPITO is a clear route to success. We are excited to work with this company to invest in the future of the process industry."
LSC offers workforce programs that lead to lucrative careers in the energy sector. The Process Technology program trains students to produce intermediate or final products from raw materials such as crude oil, petrochemicals, specialty chemicals, plastic materials and refinery products. The Instrumentation Technology program teaches students how to maintain, calibrate, troubleshoot, repair and replace process instruments. Visit LoneStar.edu/LSC-Process-Technology-Center for more information.
About OPITO
OPITO is the global skills organisation for the energy industry. Up to 375,000 people are trained to OPITO standards every year, across 50 countries through more than 230 accredited training centres.
OPITO works to develop a safe and skilled workforce by driving global standards and qualifications, creating workforce development solutions and leading dialogue with industries and governments. With operation centres in four regions - UK and Europe, Middle East and Africa, Asia Pacific and the Americas - OPITO is driving safety and competency improvements to benefit the industry and providing career pathways and training opportunities for the current workforce and the next generation. For more information, please visit www.opito.com
About Lone Star College
Lone Star College enrolls over 80,000 students each semester providing high-quality, low-cost academic transfer and career training education. LSC is training tomorrow's workforce today and redefining the community college experience to support student success. Stephen C. Head, Ph.D., serves as chancellor of LSC, the largest institution of higher education in the Houston area and has been named a 2022 Great Colleges to Work For® institution by the Chronicle of Higher Education, ranked 35th in Texas in the Forbes 'America's Best Employers By State' list and recognized by Fortune Magazine and Great Place To Work® as one of this year's Best Workplaces in Texas™. LSC consists of eight colleges, seven centers, eight Workforce Centers of Excellence and Lone Star Corporate College. To learn more, visit LoneStar.edu.