Basic Chemical Dependency Counselor Certificate Level I
CERTIFICATE
Program Pathway
First Semester Courses
16 Credits
SCWK 1321
Orientation to Social Services
3
DAAC 1311
Counseling Theories
3
DAAC 1417
Basic Counseling Skills
4
DAAC 1304
Pharmacology of Addiction
3
EDUC 1300
Learning Framework: 1st Year Experience
3
Second Semester Courses
9 Credits
DAAC 2354
Dynamics of Group Counseling
3
DAAC 2341
Counsel Alcohol & Drug Addictions
3
DAAC 2360
Clinical - Alcohol/Drug Counseling
3
Basic Chemical Dependency Counselor Certificate Program Total
25 Credits
Program Details
The human services program provides the skills and competencies required for a variety of positions in the helping professions. Human service professionals work with people experiencing a wide range of problems, including those with developmental disabilities, individuals with mental health problems or disorders, people with substance abuse problems, clients with work- or educational-related issues, or those needing assistance with basic life need issues such as housing, food, and clothing. Human service professionals work with children, adults, groups, families and the elderly.
Human service professionals are motivated by helping others. Effective professionals are patient, have empathy and compassion for others, and enjoy giving of themselves and working with others. Human service professionals should also be able to manage their time well and possess effective communication skills. Because of the nature of the work in this field, professionals should be mature, stable and dependable.
Students with a degree in human services work in a number of capacities and jobs, including case managers or case workers, counselors, advocates, and prevention or education specialists. Many graduates work one-on-one with clients in direct care positions, while others work behind the scenes or in administrative or management positions. Human service professionals work in government- or state-funded agencies, in non-profit agencies, in residential treatment programs and hospitals, and in private offices or agencies.
All course work required for licensing as a chemical dependency counselor, as well as the supervised practicum training, is provided. Students can apply for temporary licensure and pursue employment (clinical internship) after completing the Basic Chemical Dependency Counselor Certificate, although completion of the Associate of Applied Science degree in Human Services is required for full licensure.
Note: Some placement sites required student to successfully pass a background check and drug screen.
The general education core will transfer to a variety of colleges and universities. Contact a counselor or faculty member at any of the colleges for specific information and to obtain the recommended sequencing of courses.
Licensure - Employment in this field requires Texas licensure from the State of Texas (LCDC)
Consequences of Criminal Conviction, Notice of Potential Ineligibility for License
For careers and median salaries, visit Career Star for more information.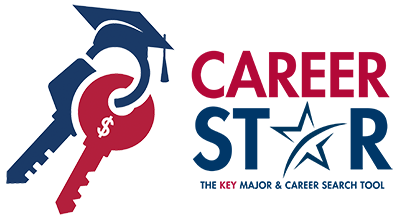 Testimony
"I love this school. They have given me a new outlook on my career and I would not change anything for the world."

STACEY B.
Make LSC part of your story.