Electrical Technology Certificate Level II
Certificate
Overview
Four Semester program

Enter the workforce quickly

This certificate can be stacked and earned credits can be applied to Electrical Technology AAS Degree

Full program offered at:

Employment in this field requires Texas licensure from the Texas Department of Licensing & Regulations.
Program Pathway
First Semester Courses
15 Credits
ELPT 1311
Basic Electrical Theory
3
ELPT 1315
Electrical Calculations I
3
ELPT 1321
Intro to Electrical Safety and Tools
3
ELPT 1325
National Electrical Code I
3
EDUC 1300
Learning Framework: 1st Year Experience
3
Second Semester Courses
12 Credits
ELPT 2325
National Electrical Code II
3
DFTG 2307
Electrical Drafting
3
ELPT 1329
Residential Wiring
3
ELPT 1345
Commercial Wiring
3
Third Semester Courses
12 Credits
ELPT 2347
Electrical Testing and Maintenance
3
ELPT 1357
Industrial Wiring
3
ELPT 1341
Motor Control
3
ELPT 1351
Electrical Machines
3
Fourth Semester Courses
9 Credits
ELPT 2337
Electrical Planning and Estimating
3
IEIR 1312
Distribution Systems
3
ELPT 2343
Electrical Sysems Design
3
| Electrical Technology, Level II Certificate Program Total | 48 Credits |
| --- | --- |
Credits from this certificate can be applied toward an Electrical Technology AAS Degree.
Program Details
If you have been fascinated by electricity, then you might want to look at a career as an electrician. Electricians enjoy one of the higher paid specialty-industry fields with a solid future as America becomes more dependent on consistent and well-maintained supplies of electricity.
There are two general types of electrical work:
Construction work, which includes reading blueprints, wiring, installing, and testing electrical systems; and
Maintenance work, which involves troubleshooting, testing, fixing and upgrading already installed, improperly functioning, electrical systems.
Some electricians become electrical inspectors, enter teaching programs, or work as construction consultants. A few enter training programs to become contractors. Electricians are also finding that their profession is becoming linked with those who do computer and telecommunications wiring. Over 15 percent of electricians take additional classes on telecommunications systems, wiring, and electrical interfaces.
At LSC-Creekside Center of LSC-Tomball and LSC-North Harris, specialized electrician courses are offered that emphasize application more than theoretical development. The courses complement on-the-job training and mirror real world situations by providing classroom studies with hands-on applications in high-tech laboratories. The program also works with local electrician providers/companies to ensure that the class focus meets their needs and on preparing the student to pass the Texas State Licensing exam.
The core courses will transfer to a variety of colleges and universities. Contact a counselor or faculty advisor for specific information or to obtain the recommended sequencing of courses.
Employment in this field requires Texas licensure from the Texas Department of Licensing & Regulations. Learn more about the Consequences of Criminal Conviction, Notice of Potential Ineligibility for License
Tuition
Average full-time tuition is $862 per semester.
Tuition rates are based on residency. Get an estimate of your costs by using the Tuition & Fees chart. If you need assistance paying for college, financial aid is available in the form of book advances, grants, scholarships, loans, and more.
For careers and median salaries, visit Career Star for more information.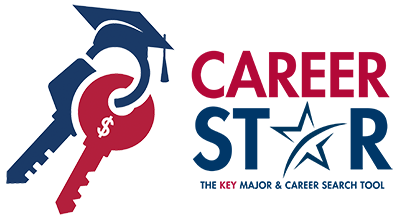 Testimony
"I love this school. They have given me a new outlook on my career and I would not change anything for the world."

STACEY B.
Make LSC part of your story.