Truck Driver, CDL Occupational Skills Award
Occupational Skills Award (Fast Track)
Overview
Non-Credit Fast Track program / Average completion 7 weeks (full-time) 14 weeks (part-time)

Results in a Lone Star College workforce program certificate and the State issued Commercial Driver's License (CDL), Class A

Sources of financial aid Include: GI Bill, Hazelwood Act, Texas Public Education Grant (TPEG), Texas Workforce Commission Vocational Rehabilitation Services, and the Workforce Innovation and Opportunity Act (WIOA)

Training is onsite at our Texas Department of Public Safety Third Party Testing Center.

Hybrid program includes online and face-to-face classes

Full program offered at
Virtual Grand Opening of the Lone Star College-Transportation & Global Logistics Technology Center
The Lone Star College-Transportation & Global Logistics Technology Center is a brand-new, 16,000 square foot state-of-the-art training facility where students learn the skills necessary to become a truck driver. The facility houses 6 classrooms, a large driving track, 6 backing pads and a realistic truck driving simulator. Lone Star College is training the next generation of CDL drivers with state-of-the-art technology and equipment.
Program Pathway
Courses
Contact Hours
CVOPC 2100500
Commercial Drivers License Written Skills
40
CVOPC 2101300
Professional Truck Driver I
112
CVOPC 2104001
Professional Truck Driver II
80
CVOPC 2101500
Commercial Drivers License Exam Preparation
8
DOT CDL, Professional Truck Driver Total
240
Program Details
Students will learn the skills needed to become a truck driver, including pre-trip inspection, basic control skills, backing, and city street/highway driving. This program meets the Federal Motor Carrier Safety Administration's Entry-Level Driver Training Rule. It also prepares students to test to earn the CDL "A" issued by the Texas Department of Public Safety.
Lone Star College is recognized as a Third Party Testing Center by Texas Department of Public Safety. The opportunity to test and earn the Commercial Driver's License is scheduled based on successful completion of the program.
Industry Compensation Models
Per Mile Pay is the most common type of base pay. Companies that are recruiting drivers advertise a CPM, or cents per mile, rate of pay. Drivers should understand that pay may not be based on actual mileage. It is important to know the terms: practical mileage, household goods (HHG) mileage, and hub mileage.
Practical mileage uses a GPS system to calculate the most efficient distance between two locations.
Household goods (HHG) mileage is often referred to as zip code miles or short miles. HHG is calculated using the shortest distance between two zip codes, often using the address of the main post offices.
Hub mileage is the actual miles driven.
Hourly Pay is compensation paid at a set rate per hour. It is common for drivers who assist with loading and unloading freight to be paid this way.
Pay Per Load is the least common type of base pay. Most jobs that offer pay per load are in the agriculture, oil and gas industries, or are local delivery jobs. Drivers earn a flat rate of pay for each load the deliver. In this type of pay, drivers earn more when they deliver more loads regardless of hours or miles.
Percentage of the Load is common for owner-operator truck drivers. The company the driver is hauling for knows the revenue they will generate by delivering the load. This is called the load pay. When a driver is paid a percentage of the load, the driver has negotiated with the company for a percentage of the load pay. It is important to specify gross or net revenue.
Trucking companies offer incentives beyond base pay. They include, but are not limited to:
Per diems are daily allowances to cover meals and expenses while traveling.
Stop Pay provides extra compensation for each stop the driver makes when a load requires multiple stops.
Detention Pay compensates the driver when a shipper causes unnecessary delays.
Accessorial Pay provides additional compensation for services the driver performs, such as shrink-wrapping pallets, tarping flatbed loads, and making non-dock deliveries.

In addition to compensation models, new drivers entering the industry should also understand the difference between working for a company and being an independent contractor. When a driver works for a company, the company deducts federal withholdings like income tax. These employees receive a Form W2 each year. Independent contractors receive a Form 1099 and are responsible for paying all of their federal obligations.
Apply
Truck Driver Application (PDF)
For careers and median salaries, visit Career Star for more information.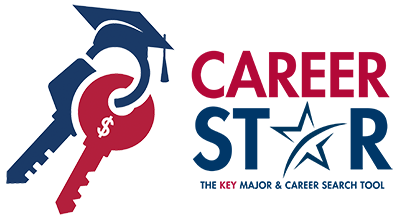 Testimony
"The training I received at Lone Star College was excellent! I will recommend every I know that has an interest in truck driving to go to Lone Star College."

ERIC C.
Make LSC part of your story.